Man killed stepmom for gloating about Dallas Cowboys win, police say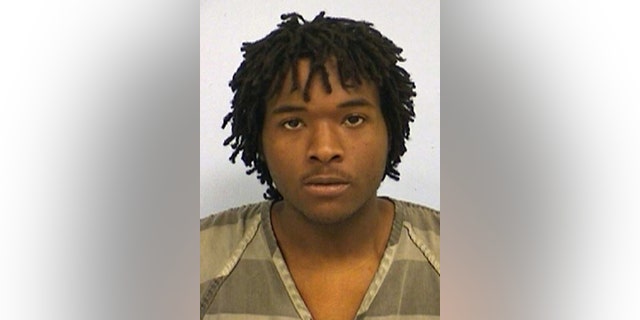 A 20-year-old Austin, Texas man fatally stabbed his stepmother over the weekend because he thought she was "disrespecting his father and gloating" about a Dallas Cowboys victory, court documents revealed.
Pontrey O'Neal Jones has been charged with murder and is being held on a $500,000 bond in the death of Magdalena Ruiz, who was killed after watching the Cowboys' 26-20 victory over the Tampa Bay Buccaneers Sunday night.
Police told Fox 7 Austin that Jones was homeless and lived with Ruiz and his father, Pontrey Simon, in the couple's South Austin apartment. Simon told the station that Ruiz was bipolar, but has not taken medication in years.
According to KEYE-TV, which reviewed a police affidavit, Jones told officers he originally intended to kill his younger sister, but later "developed a plan" against his stepmother. It was not immediately clear why Jones wanted to kill his sister.
Jones said he returned to the apartment from a walk just as the game was ending and saw Ruiz celebrating the Dallas win. That's when Jones said he retrieved a knife he had hidden in the living room couch and attacked Ruiz from behind, stabbing her multiple times.
The woman's husband stepped in to stop the attack and Jones fled. Police later found him lying naked in some nearby grass. Ruiz was pronounced dead at a hospital.
Click for more from Fox 7 Austin.
The Associated Press contributed to this report.