Man found guilty of killing girlfriend with bubble wrap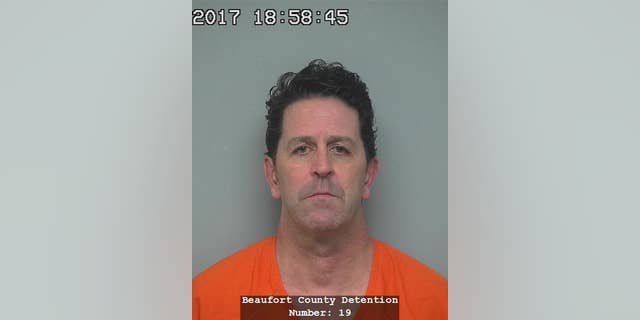 BEAUFORT, S.C. – A South Carolina man who prosecutors said suffocated his girlfriend in bubble wrap, then stole her Jeep and spent weeks in Florida was sentenced to 45 years in prison.
Nick Evangelista was found guilty Thursday of murder by a Beaufort County jury after a three-day trial, according to prosecutors.
In a videotaped confession , Evangelista said he passed out after placing the green bubble wrap over 55-year-old Rebecca Melton's mouth in the bedroom of a Hilton Head Island apartment they shared in August 2014.
"It takes three minutes to five minutes to make someone stop breathing with bubble wrap. The sheer violence of the act and the vulnerability of the victim in her naked and unarmed state made it a horrible act," Assistant Solicitor Hunter Swanson said in a statement.
Evangelista told investigators he didn't remember any struggle.
"I know at one point I was holding bubble wrap over her mouth and I blacked out. When I came to I don't think she was breathing," he said in his confession.
Evangelista, 55, described a troubled two-year relationship.
"When she drank, she got ugly and violent and crazy," he said.
Beaufort County deputies had been called to their apartment four times before the killing. The first three times, officers said Melton was the aggressor. But in the final call seven months before her death, Melton said Evangelista tried to choke her.
In a journal he kept after killing Melton, Evangelista said he had yelled and screamed at Melton for a while, but then he became something he couldn't control. "I took the life of a good and beautiful person," he wrote.
Right after suffocating Melton, Evangelista called the office where he was a physician's assistant and had them reschedule his appointments that day. They never heard from him again, prosecutors said.
Instead, Evangelista headed to Florida in Melton's Jeep, buying a prepaid cellphone and sending selfies to an escort he asked to meet him at his beachfront hotel, prosecutors said.
Evangelista was pulled over in his girlfriend's Jeep and arrested in Pensacola, Florida, nearly six weeks after the killing.