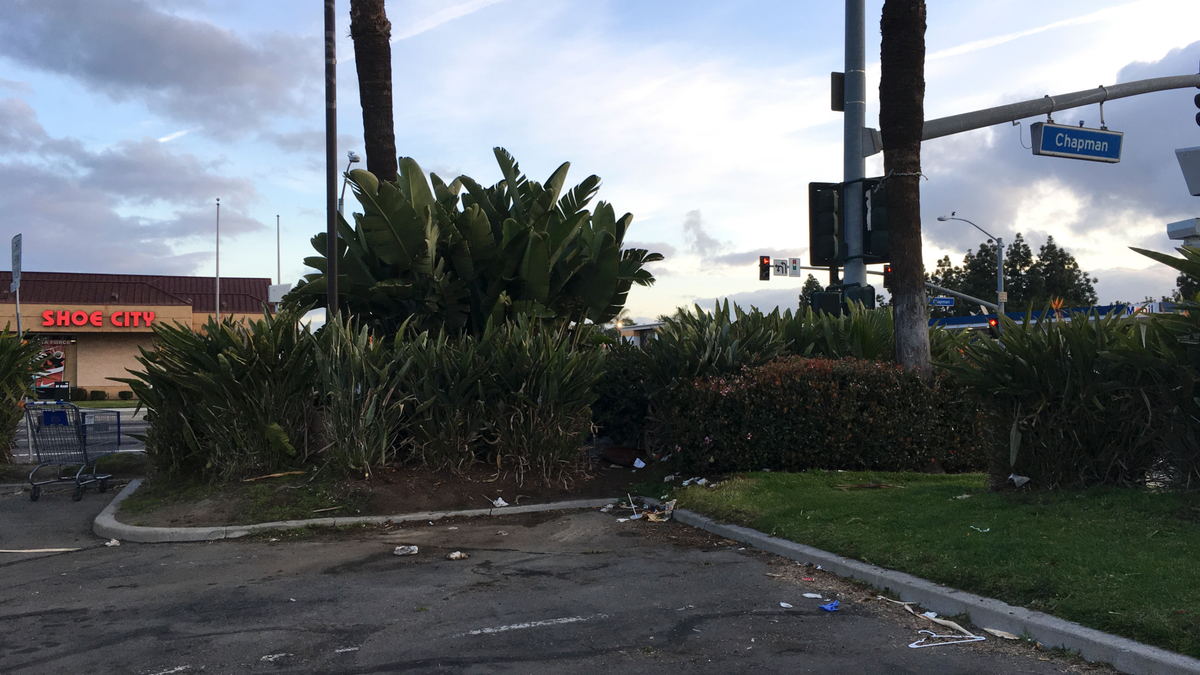 GARDEN GROVE, Calif. – A homeless man found dead with three others in a parked van outside a Southern California strip mall had a lengthy criminal history, including convictions for conspiracy to murder and child abuse, authorities said Saturday.
Phunyouphone Kanyavong, a woman believed to be his girlfriend and their two young children were found dead in their pajamas Thursday night inside a van with blankets covering the windows in the city of Garden Grove, police said.
The cause of their deaths is under investigation, but with no signs of obvious trauma, police Lt. Carl Whitney said authorities suspect carbon monoxide poisoning.
The children appeared to be less than 2 years old and were still in diapers, Whitney said. Authorities said they believe they know the identities of the three who died with Kanyavong but will not release their names until they are confirmed through DNA and fingerprints.
Kanyavong, 41, was on probation for a 2015 weapons conviction, Whitney said. His troubles with the law date back to when he was a teenager.
In 1993, Kanyavong was convicted of conspiracy to murder and sentenced to more than a decade in prison, said Vicky Waters, a spokeswoman for the California Department of Corrections and Rehabilitation.
He got a court-ordered discharge the following year, but state records did not show why, Waters said.
He pleaded guilty to misdemeanor child abuse and misdemeanor battery in 2010, according to online records for Orange County Superior Court. He pleaded guilty to carrying a dirk or dagger in 2015, the records show.
The Orange County Probation Department was aware Kanyavong had been homeless, spokeswoman Jennifer Palmquist said. She said she did not know if the agency knew about his children.
"If they did know that, they probably would have called social services. That is our normal protocol," Palmquist said. "Unfortunately, a lot of times, the fact that people don't want people messing in their lives too often, or sometimes they're just too proud to ask for help — most of the cases fall into one of two categories."
The deaths come as Southern California and many West Coast cities grapple with a rise in homelessness amid soaring housing costs.
A message left for the county's Social Services Agency wasn't immediately returned.
Police found the victims after a woman reported a foul odor coming from the van at the strip mall that houses a CVS store, tea house and pizza shop at a busy intersection some 30 miles (48 kilometers) southeast of Los Angeles.
Police said witnesses told them the victims had been living and sleeping in the van at nearby parks and shopping centers.