Man enters insanity plea in killing of mom at hospital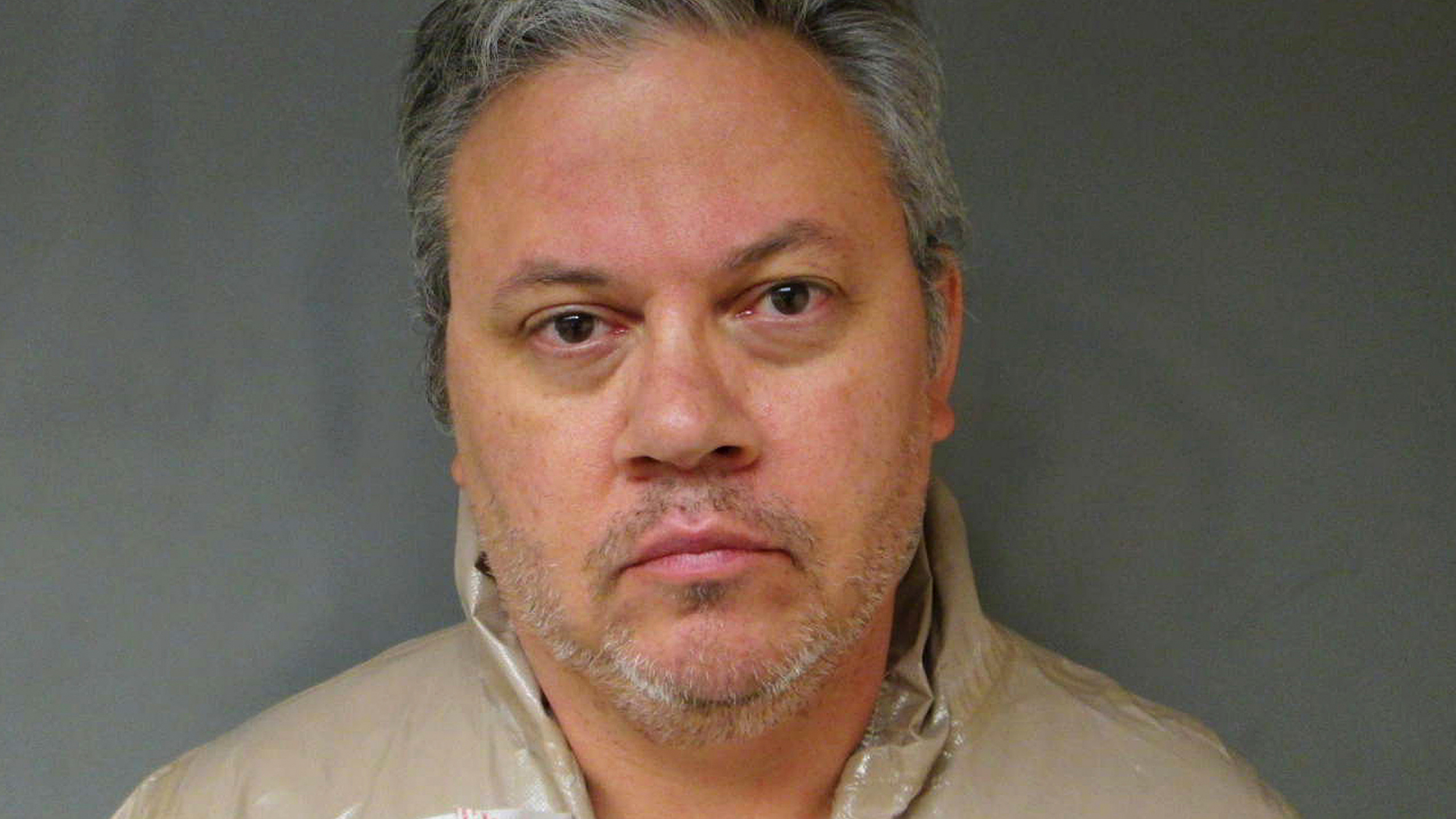 NORTH HAVERHILL, N.H. – A man accused of gunning down his mother last year as she lay in an intensive care unit pleaded not guilty by reason of insanity Tuesday, as family members expressed fears that he would be released too soon and harm others.
A handcuffed Travis Frink, 50, of Warwick, Rhode Island, accepted the plea at a hearing in Grafton County Superior Court after initially insisting he was not guilty. He was charged with shooting Pamela Ferriere, 70, a patient at Dartmouth-Hitchcock Medical Center in Lebanon. Ferriere was being treated for an aneurysm.
Judge Peter Bornstein committed Frink to the state prison's secure psychiatric unit for up to five years. The sentence made sense, he said, in light of mental health assessments that found Frink had bipolar disorder and other mental illnesses.
After his arrest, Frink claimed he shot his mother because she had abused him as a child, allegations police couldn't verify. Then, his claims grew more bizarre and he told police he had been taken from the womb, raised in a lab and subjected to a "sadistic scientific experiment."
No one from his family was in court. But in letters read out by prosecutors, family members described two different people — one on his medications and one off. At his worst, the relatives described him as an insane and dangerous person who beat his children and played a role in his wife's death. All said they feared for their safety, should he be released after five years.
"I'm afraid if he ever gets out and gets off his medicine he could even do worse than what he has done," Pamela Ferriere's husband, Bob Ferriere, said in a phone interview.
Bob Ferrier also took issue with Frink being able to plead not guilty by reason of insanity.
"I don't believe somebody should be not guilty because of insanity. They should be found guilty but insane. People who go around killing people, doing bad things, need to pay for the consequences of their act," he said. "Because he is my stepson, I'm torn between the love I have for him and the hate I have for what he did."
Neither Frink nor his lawyer responded to the family's allegations in court, and his lawyer left without talking to reporters.
Bob Ferriere said last year that his stepson struggled for the past decade with PTSD after he returned from the military with a traumatic brain injury.
When Frink was not on his medication, he said, he would go "wacko," beating people up and threatening others with a gun, even once jumping into a river naked. Still, Bob Ferriere had said Frink and his mother appeared to have a good relationship — though he believes her urging Frink to get a job and take better care of his children may have one factor that triggered him to shoot her.
Frink drove up from Connecticut to see his mother. When he reached her room, Frink asked Bob Ferriere to leave so they could be alone. Bob Ferriere then heard his wife scream and turned to see Frink pointing a gun at her, according to an affidavit. After several shots were fired, Frink walked out of the room "like a zombie" without saying anything.
Frink was later caught as he tried to drive away from the hospital. A gun was found in the back seat.