Man convicted in Jewish site shootings to call more witnesses as jury weighs death sentence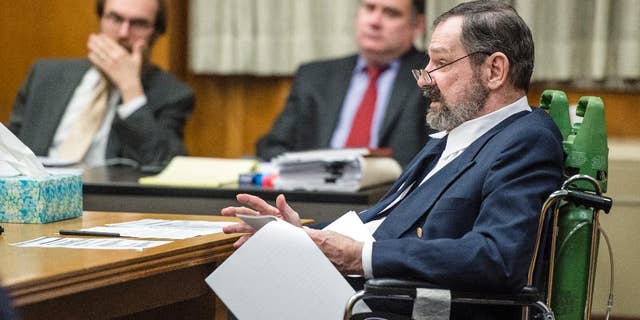 NEWYou can now listen to Fox News articles!
OLATHE, Kan. – An anti-Semite convicted of killing three people at Jewish sites in suburban Kansas City plans to call more witnesses to explain his actions to a jury that will decide if he should be sentenced to death.
Frazier Glenn Miller Jr., is expected to call family, experts on the cost of the death penalty and a doctor as the sentencing phase of his trial continues Wednesday.
Miller took the stand Tuesday and rambled about his belief that Jews control the media, government and banks.
Miller was convicted Monday of one count of capital murder, three counts of attempted murder, and assault and weapons charges for the April 2014 shootings.
Prosecutors called only one witness Tuesday before ending their case in the sentencing phase.