Man charged with 17 counts of arson as wildfire decimates Northern California town
A California man was arrested Monday on arson charges for allegedly sparking a wildfire that exploded over the weekend, destroying more than 175 homes, businesses and other structures in a small town, authorities said.
Lake County Sheriff Brian Martin said Damin Anthony Pashilk, 40, of Clearlake was arrested Monday on 17 counts of arson and is in jail. He is suspected in numerous fires in Lake County over the past year.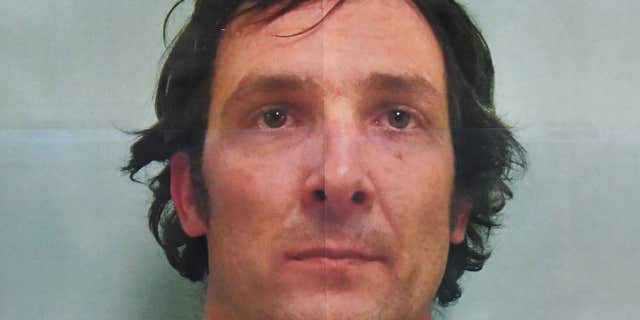 California Department of Forestry and Fire Protection Director Ken Pimlott said the blaze in the town of Lower Lake has caused over $10 million in damages and left dozens of families homeless.
"Mr. Pashilk committed a horrific crime and we will seek prosecution to the fullest extent of the law. My thoughts continue to be with the people of Lake County during this difficult time," Pimlott said.
The inferno has spread more than six square miles in the Lower Lake area about 90 miles north of San Francisco. As of late Monday, the fire was only 5 percent contained. But fire officials insisted that no other structures were under direct threat from the out-of-control flames.
Firefighters aren't getting any help in trying to tame the blaze. The weather forecast called for temperatures to reach the upper 90s in the days to come, with no rain in sight. A heave wave and gusty winds also put Southern California on high fire alert.
Lower Lake barely missed wildfires that plagued towns east and south last year. However, the residents were forced to face a new reality when wind-driven flames fed by pines in the mountains and oaks that cluster on the rolling hills close to town wiped out whole blocks, authorities said. Thousands of people fled the area — some after ensuring their goats and chickens were safe.
Lower Lake is home to about 1,300 mostly working class people and retirees who are drawn to its rustic charm and housing prices that are significantly lower than the San Francisco Bay Area. Firefighters couldn't protect all of historic Main Street and flames burned a winery, an antiques store, old firehouse and the Habitat for Humanity office.
The organization was raising money to help rebuild homes in nearby communities torched last year. Between them, the four blazes have destroyed more than 1,400 of the 36,000 housing units in all Lake County.
The blaze decimated that town, reducing businesses to little more than charred foundations that were still smoldering on Monday. All that remained of many homes was burnt patio furniture and appliances, and burned out cars in the driveways.
No injuries have been reported in the wildfires.
Last September, one of California's most destructive wildfires ravaged a series of small towns just a half-hour from Lower Lake, whose residents were forced to evacuate. It killed four people, left a fifth missing and destroyed more than 1,300 homes in nearby communities.
Despite getting some rain last winter and spring, Lake County is tinder dry. Lawns in front of Lower Lake's modest, one-story homes are brown, matching the wildland grasses on the mountains outside town.
Other than a pair of large blazes in the 1960s, which destroyed far fewer homes in a county that had just one-quarter its current 64,000 residents, lifelong resident and county supervisor Jim Comstock can't remember anything approaching the past year.
Residents have a new view of the wild beauty they've always admired. Comstock said when his wife sees tall grass, she wonders aloud when the property owner will cut it. After 1,500 acres burned last year on the 1,700-acre ranch where Comstock grew up and still lives, he has cleared out brush to make fire breaks — a ritual familiar to other Californians who live in areas traditionally associated with wildfires.
"Everybody is just on edge," he said. "The trees are beautiful, but when they catch fire, they carry fire."
Retirees Denis and Carolyn Quinn evacuated once last year and again this weekend, when they grabbed family photos and fled the house they share just off Main Street with their adult daughter and granddaughter.
Last time, their property was spared. On Sunday, they were let back in briefly to see that only their home and the one next door still stood among the 15 or so homes on the block.
For Denis Quinn, it was a sign from God that the couple should not succumb to thoughts of leaving due to the wildfire threat.
"It's a poor community," he said at a high school opened to evacuees about 20 miles from town. "There are a lot of people who are down here, down on their luck. I really feel for people and think that we can stay and help them."
In central California, a wildfire near Lake Nacimiento, about 180 miles northwest of Los Angeles, grew to nearly 7 square miles and forced authorities to evacuate some residents by boat when it shifted toward the lake Sunday. It was partially contained.
A wildfire in Nevada turned deadly when U.S. Forest Service firefighter Justin Beebe, 26, of Vermont, was hit by a tree Saturday, authorities say.
The Associated Press contributed to this report.