Man charged in son's death 23 years after shaking incident led to brain damage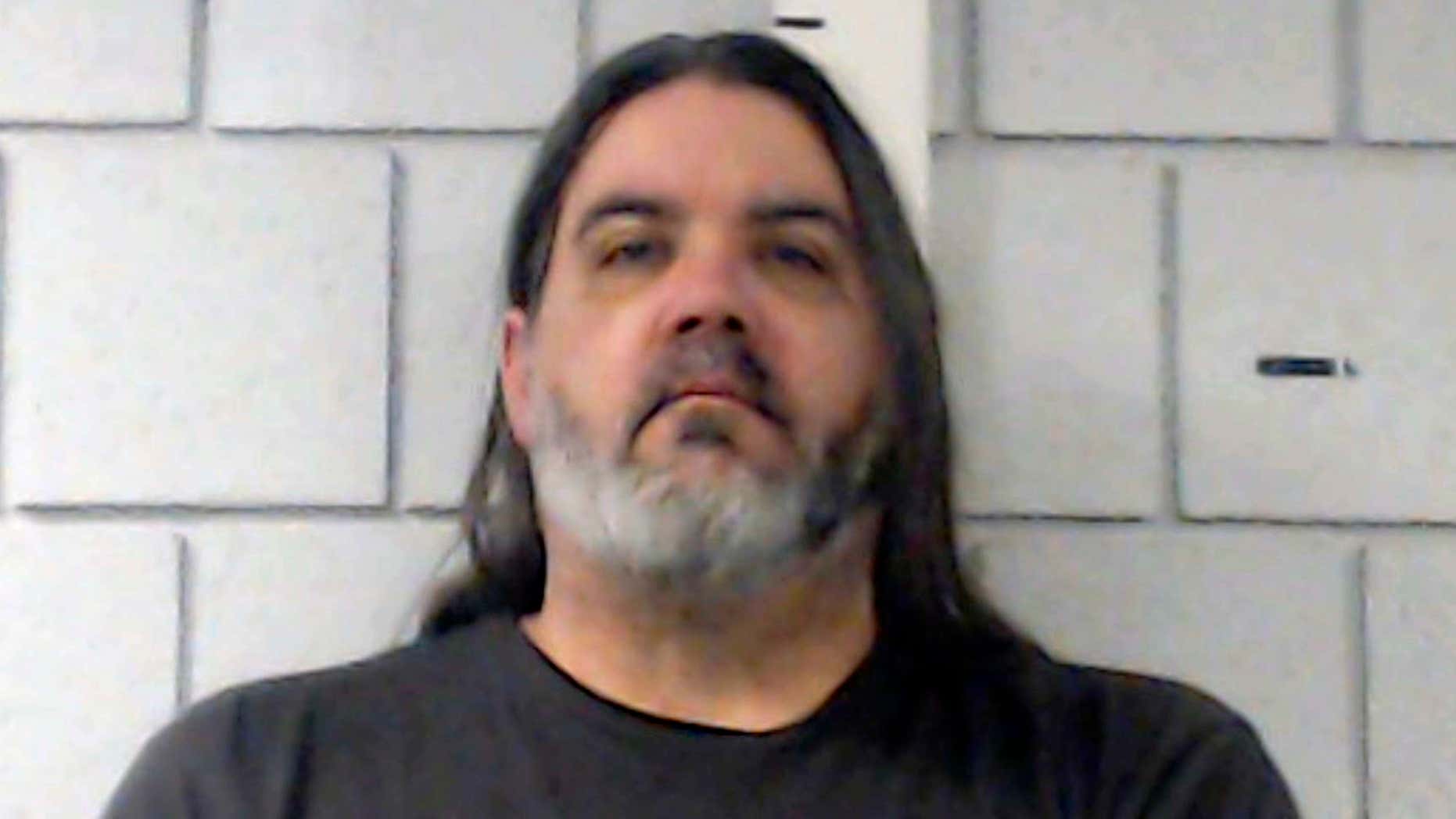 An Illinois man was arrested on a homicide charge Wednesday in the death of his son 23 years after he was jailed for five years for shaking him.
Christopher Barber, 46, previously served his time in a Pennsylvania prison in the 1990s for shaking his baby, Christopher Kostenbader, and tossing him onto a couch so hard that he suffered irreparable brain damage. Kostenbader's injuries left him in a vegetative state and hooked to breathing machine for his entire life.
A pathologist ruled that Kostenbader died in May because of "complications due to the severe head injury that occurred in 1991" at the hands of Barber.
The ruling ultimately led to Barber's arrest this week.
Barber told police nearly 25 years ago that his son would not stop crying while being fed on New Year's Eve in 1991 in Saylorsburg, Pa. He said he shook Kostenbader and threw the baby on the couch. The baby bounced at least twice. Barber said he didn't shake the baby "that rough."
The infant was taken to the hospital, where doctors found "tons of damage" to the brain, bleeding behind the eyes and rib fractures that led them to diagnose shaken baby syndrome, court documents said.
Barber pleaded guilty to aggravated assault and related offenses. He was paroled in 1997. Kostenbader's condition, meanwhile, never improved.
The Associated Press notes that cases like these are unusual but not unprecedented. In November, a Southern California jail inmate who abused a baby girl in 2005 was charged with murder over her death a decade later. The challenge for prosecutors in such cases is showing that the defendant's long-ago actions led to the victim's death.
In Utah, Warren Hales was convicted of murder for shaking a baby who died after 12 years in a vegetative state. But an appeals court overturned his conviction and sentence in 2007 because his lawyers were ineffective, and prosecutors dropped the charges.
In 2010, a Philadelphia jury acquitted 75-year-old William Barnes, who was charged in the 2007 death of a police officer whom Barnes shot and paralyzed 41 years earlier during a botched burglary. Prosecutors argued the shooting ultimately caused Barclay's death. But the defense successfully argued the officer suffered from other ailments that contributed to his demise.
Barber was living in Plainfield, Illinois at the time of his arrest.
Jules Epstein, a Temple University law professor, said that if Barber contests the homicide charge, his lawyer will be sure to look closely at the medical evidence.
"How clear is it that the original injury could have caused the death? And then, the separate issue, did they do a fair look to make sure it wasn't really something independent?" Epstein told AP Thursday.
The Associated Press contributed to this report.