Man charged in fatal stabbing of DC jogger may have been high on K2, report says
The man who was charged in the fatal stabbing of a jogger in Washington, D.C., was an "avid user" of the synthetic drug K2 and may have been high during the attack, a report said.
Anthony Crawford, 23, was arrested Thursday for allegedly stabbing Wendy Martinez multiple times while she was jogging in the Logan Circle neighborhood Tuesday night. Police said Crawford's "very distinct" mustard-colored shirt helped quickly identify him and led to his arrest.
A witness told police that Crawford, who was charged with first-degree murder, was an "avid user of the synthetic narcotic K2," court documents obtained by WTOP stated. The witness had known Crawford for four years and saw the suspect wearing the mustard-colored shirt earlier in the day prior to the stabbing.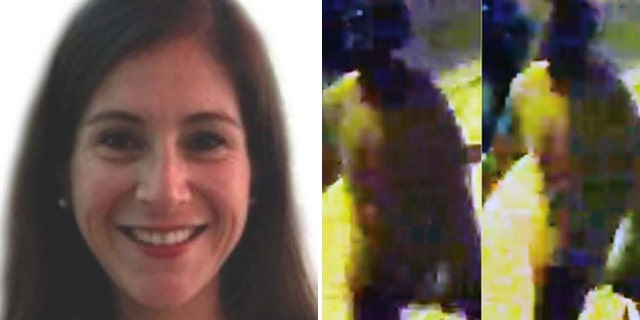 "Yea, that's him walking and he is probably high," the witness told police, adding that Crawford was known at "Fatz Gleezy."
SUSPECT ARRESTED IN WASHINGTON, DC JOGGER'S STABBING DEATH, POLICE SAY
Two other witnesses also provided statements on Crawford. One witness, who was identified as a close relative, said Crawford was wearing the mustard-colored shirt that was belonged to the witness. The person also recalled seeing bandages on Crawford's hand later Tuesday.
Authorities found Crawford just after 8 p.m. Wednesday at a park he was often seen at, WTOP reported. Crawford's right hand had bandages, as the witness described. He was taken to the homicide branch yelling and crying, according to court documents.
"Detectives never made mention of the circumstances of the homicide for which defendant was being charged. Defendant stated however that the detectives were accusing him of stabbing an individual in the course of the homicide, and in specific a 'little girl,'" D.C. police officer Alexander Vogel said in charging documents.
"It should be noted that the decedent was a petite female, standing at mere (sic) 5'1″ and weighing a mere 106 pounds," the report added.
Martinez was stabbed seven times, including in her neck and head, around 8 p.m. Tuesday before stumbling into a nearby takeout restaurant, where surveillance video showed the woman appearing to alert stunned customers to her attacker's location.
Warning: Graphic image below.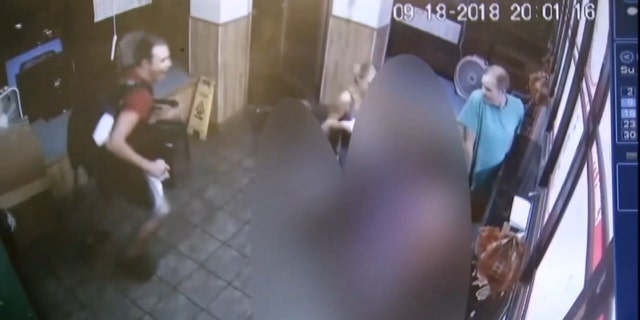 Martinez was later pronounced dead at a hospital.
"Surveillance video was really the key to closing this case," D.C. Police Chief Peter Newsham said on Thursday.
Detectives said the attack was random and that Martinez did not know Crawford. The incident was not a robbery attempt and the motive remains unclear, police added.
MURDERED DC JOGGER 'FOUGHT COURAGEOUSLY,' MOTHER SAYS; POLICE SEARCH FOR MOTIVE
The 35-year-old got engaged to her fiancé Daniel Hincapie just a week before her death, FOX5DC reported.
"She was a happy person, especially the last seven days of her life after she received that engagement ring," Martinez's mother, Cora Martinez, said during a vigil. "Be courageous. My daughter fought up to the last breath."
Cora Martinez said she's forgiven her daughter's killer.
"I want to say that I have forgiven," the grieving mother said. "My heart has been broken in a thousand pieces, but I forgive the man because I know it wasn't him. It was somebody else. It was evil."