Man charged in deaths of 2 Kansas City-area women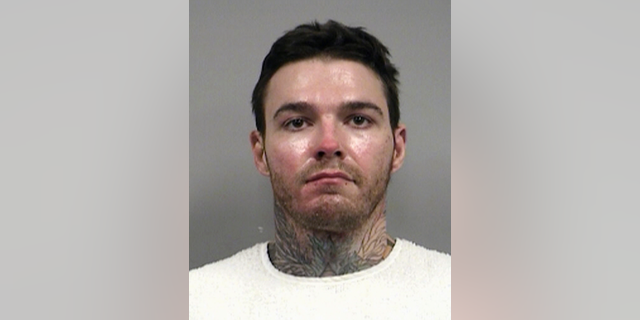 KANSAS CITY, Mo. – A Missouri man connected to two Kansas City-area females who disappeared about 10 years apart was charged Thursday with their murders.
Cass County authorities charged Kylr Yust with two counts of first-degree murder and two counts of abandoning a corpse in the deaths of Kara Kopetsky, 17, of Belton, and 21-year-old Jessica Runions of Raymore. He is being held on $1 million bond.
Authorities had long suspected Yust was involved in the Kopetsky's and Runions' disappearances. Runions was seen leaving a gathering with Yust before she disappeared in September 2016 and Kopetsky had filed a protection order against Yust in April 2007, a month before she went missing after walking out of Belton High School.
In April, a mushroom hunter found human remains in a wooded area south of Belton. Runions' remains were identified quickly but Kopetsky's remains weren't positively identified until August.
Yust was already jailed on a charge that he burned Runions' car. Online court records do not indicate that Yust has an attorney.
In the years after Kopetsky disappeared, Yust had confessed to friends, roommates and cellmates that he had killed her because he was upset that she wanted to end their on-and-off relationship, according to a probable cause statement released Thursday. He allegedly had kidnapped Kopetsky as she left her job about a week before she disappeared and drove around for several hours arguing before she was allowed out of the car.
Phone records showed Yust and Kopetsky had exchanged phone calls within minutes of her leaving Belton High School on May 4, 2007, the last time she was seen alive, the statement said.
A friend told police in April 2010 that Yust had told him about his volatile relationship with Kopetsky.
"(The witness) stated Yost then told him the victim K.E.K. wouldn't love him and that he was angry with her because he didn't want her to love someone else," according to the statement. "Yust then told (the witness) that he had just snapped, and that something bad happened to the victim."
Other witnesses told investigators that Yust confessed to choking Kopetsky to death and said he stared at her body for a long time before putting the body in a car and taking it to the woods. He also said no one would ever find the body, the statement said.
In the Runions case, witnesses told police she and Yust were arguing and he was being possessive toward her before they left a party in Grandview. Two days later, Kansas City firefighters responded to a burning vehicle report and determined the car belonged to Runions.
A friend told police he was with Yust when he burned the vehicle and took him to his house to recover after Yust suffered burns on his hands and face. The friend notified Belton police that Yust told him he had strangled Runions and taken her body into a wooded area, according to the statement.
Yust was arrested on Sept. 11, 2016 at an Edwards, Missouri, mobile home.