Man charged after stabbing cousin's wife, 3 children and telling police they were killed by MS-13, officials say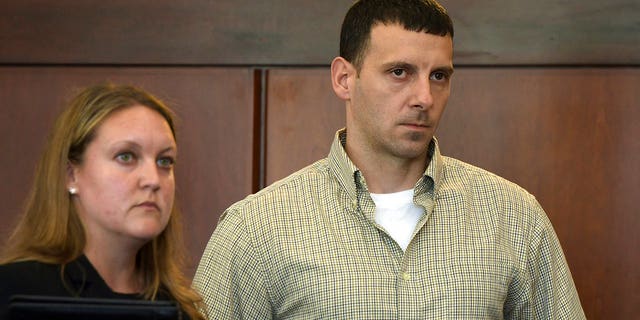 A Massachusetts man faces murder charges after he fatally stabbed his cousin's wife and her three children, then lied to police that the four were killed by MS-13 gang members, officials said.
DNA evidence eventually linked him to the murders, investigators said.
Mathew Locke appeared in court Wednesday and pleaded not guilty to four counts of murder, the Boston Herald reported. The 32-year-old man is accused of killing Sara Bermudez and her three children — Madison, 8; James, 6; and Michael, 2 — in the family's West Brookfield home on Feb. 28. Bermudez's husband, Moses, who is the father of the children, was in California at the time of the slaying.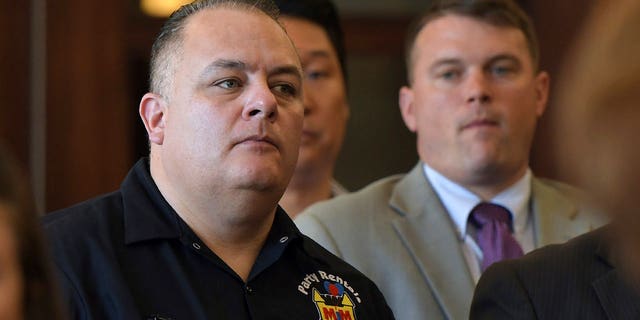 "I'm glad we have some sense of closure," Bermudez told reporters outside the court. "I never thought anything like this could happen to my family. I wish things were different."
A relative called police on March 1 to report the 38-year-old woman and three children were dead in the home. Officers arrived at the scene and found them bleeding from stab wounds. The room also reeked of smoke and the walls had burnt marks, the Boston Herald reported.
In the weeks following their deaths, Locke denied being in Bermudez's home and voluntarily provided investigators with a DNA sample. He also told police his cousin implied that MS-13 gang members were responsible for the murders.
Police discovered several statements that Locke made were false. Investigators found that Locke's car was spotted near the home the day the four were killed. The vicious gang was also not involved their deaths, police said.
Locke was arrested in March on charges of misleading police.
Investigators received confirmation on March 23 that Locke's DNA matched those found on a disrobed portion of one of the dead children's bodies.
The motive of the slayings has not been released.
Locke is being held without bail.