Man attempts to carjack Texas news crew's van before stealing police cruiser, officials say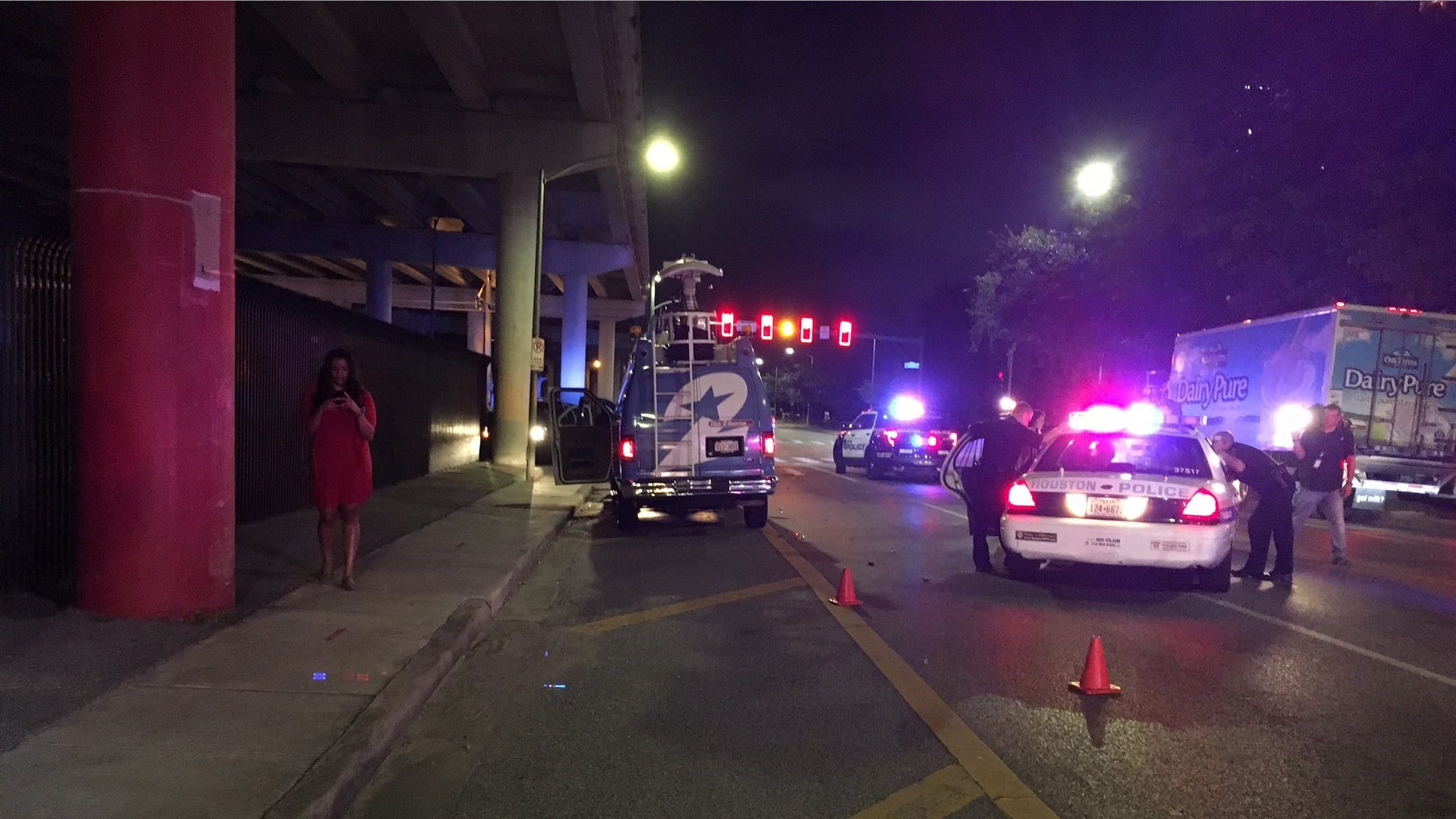 Police are hunting for a man who slammed his car into a Texas television news van on Monday morning and attempted to carjack the crew before jumping into the responding officers' police cruiser and fleeing the scene.
Two officers were at the scene of a vehicle collision in downtown Houston when they encountered a driver who crashed his vehicle into KPRC2's news van. KPRC2 reporter Sofia Ojeda said she and her photographer, Damon Sales, were heading to the scene of their morning news story when a vehicle sideswiped the van at a stop light.
The man, who was not identified, then jumped out of his car and attempted to steal their van.
"He said, 'I'm stealing your vehicle. I'm stealing your vehicle,'" Sales recalled to KPRC2. "He tried to pull me out. We're buckled in, and he's like, 'Get out! Get out! Get out!'"
The driver then pushed a cop down, dragged the other officer out of the patrol vehicle and drove off.
Ojeda wrote on Facebook the driver who hit the van was allegedly drunk.
A juvenile that in the patrol car prior to the incident was found down the street after the suspect fled the scene.
The police cruiser was located in the woods in southeast Houston.
The officer suffered minor injuries from the incident. The reporter and photographer were taken to the hospital for evaluation.