Man arrested in strangulation of stepfather posted selfies with body, police say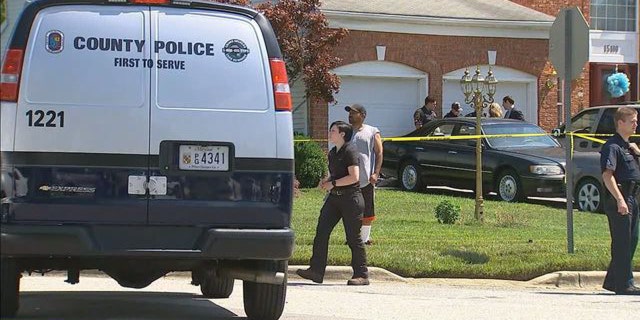 A Maryland man arrested in the strangulation of his stepfather allegedly took selfies next to the body and posted the photos online before he was taken into custody, according to reports.
Navar Beverly, 38, was arrested in the death Saturday of 65-year-old Rodney Pinkney in a home in Bowie, WRC-TV reported.
Cops found the photos on a Twitter account and took them down, WJLA-TV reported.
"What we're seeing in terms of conditions and what we're seeing in terms of social media, it's disturbing," Prince George's County Police Chief Hank Stawinski said.
Cops said Beverly fled the scene after the murder.
'It's disturbing.'
Beverly left Pinkney's body in the garage, WJLA reported, citing police.
Officers found Beverly at a mall in a neighboring town and a vehicle chase ensued, leading back to Bowie.
Beverly was caught after his car stalled and he tried to flee on foot, according to the station.
The station reported that Beverly was arrested for murder years ago.
The Maryland Gazette reported that Beverly was charged with killing a 23-year-old man in Prince George's County in 2004.
The disposition of that case was not known.