Man arrested at NYC's JFK airport after trench knife and blades are found in his carry-on bag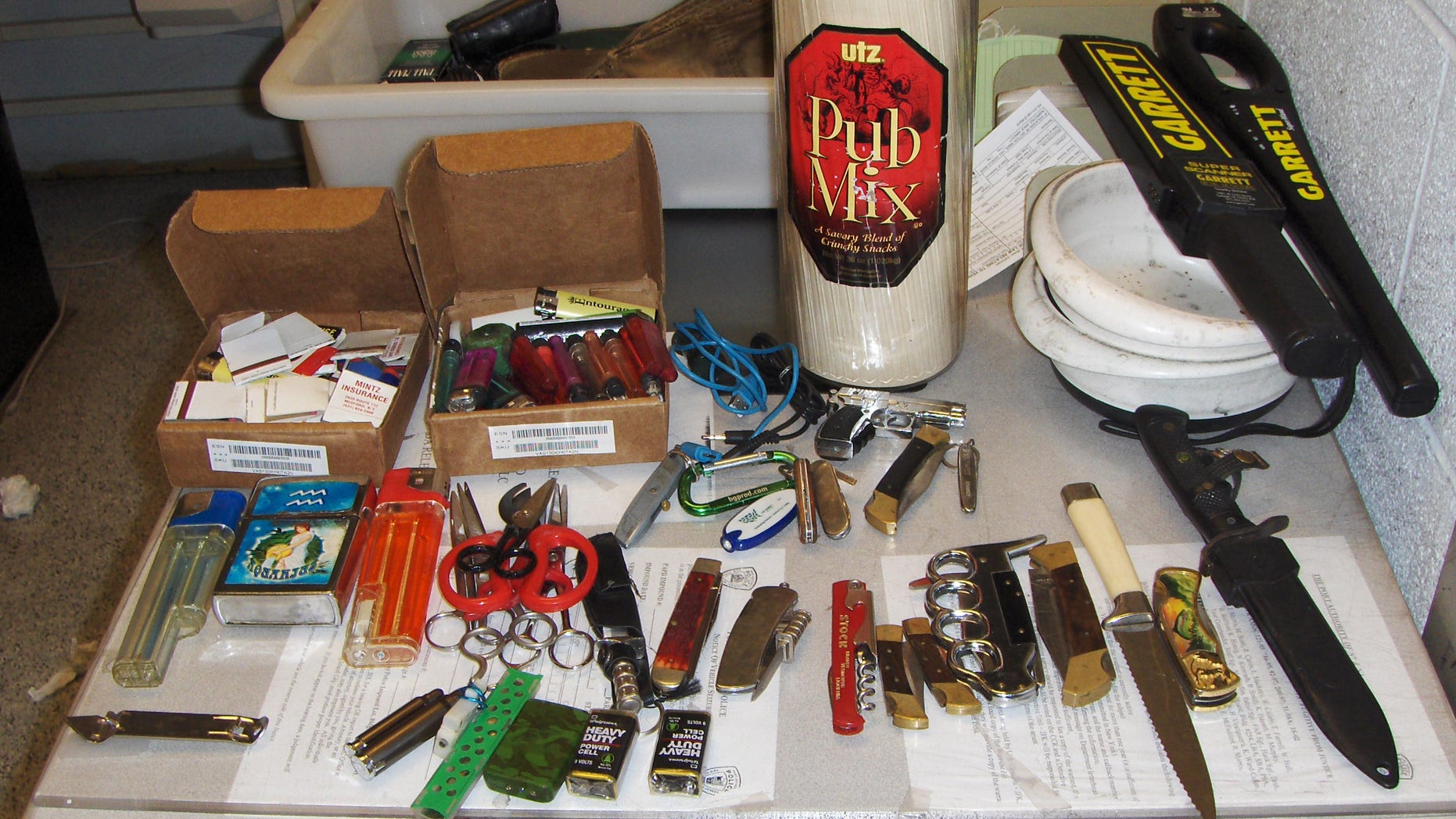 NEW YORK – A man has been arrested at New York's Kennedy Airport after authorities discovered a trench knife and several other blades in his carry-on bag.
Port Authority of New York and New Jersey Police spokesman Joe Pentangelo says Timothy Schiavo Jr. was charged Saturday with two counts of criminal possession of a weapon.
They say the 29-year-old man from Patchogue (PACH'-awg), N.Y., was also carrying several scissors, a number of lighters and matches. A trench knife has metal knuckles on the handle of the blade.
No phone number could be found for Schiavo. He was in custody Saturday and unavailable for comment.
Pentangelo says the investigation is ongoing.