Man arrested after allegedly sniffing feet at Florida International library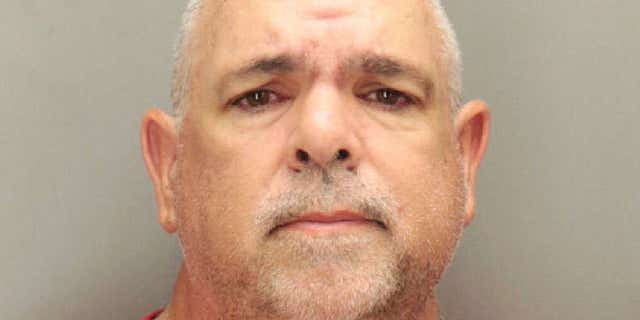 NEWYou can now listen to Fox News articles!
Miami-Dade police said Tuesday they've arrested a man days after a complaint that someone was spotted crawling underneath library tables at Florida International University and smelling a woman's feet.
Eddy Juan, 52, was arrested and charged with violation of sexual offender registration, fleeing and eluding, reckless driving, aggravated assault and resisting without violence.
FIU police had previously notified students about a man spotted under a table at a campus library Aug. 29, along with a description and a photo. WSVN reported that police handed out fliers across campus along with the campus-wide alert.
"This guy must have a weird fetish," student Natalie Quintana told WSVN. "God only knows what else he wants to do if he's going to be smelling your feet."
The fliers showed a bald man wearing a red shirt and a baseball cap. In another picture he was seen riding a scooter.
Authorities say a man matching the description was spotted Tuesday on a scooter several miles from the campus. Officers attempted a traffic stop, but say the man fled and eventually crashed and was arrested.
The Associated Press contributed to this report.