Man accused of killing Colorado transit officer reportedly self-described 'radical Muslim'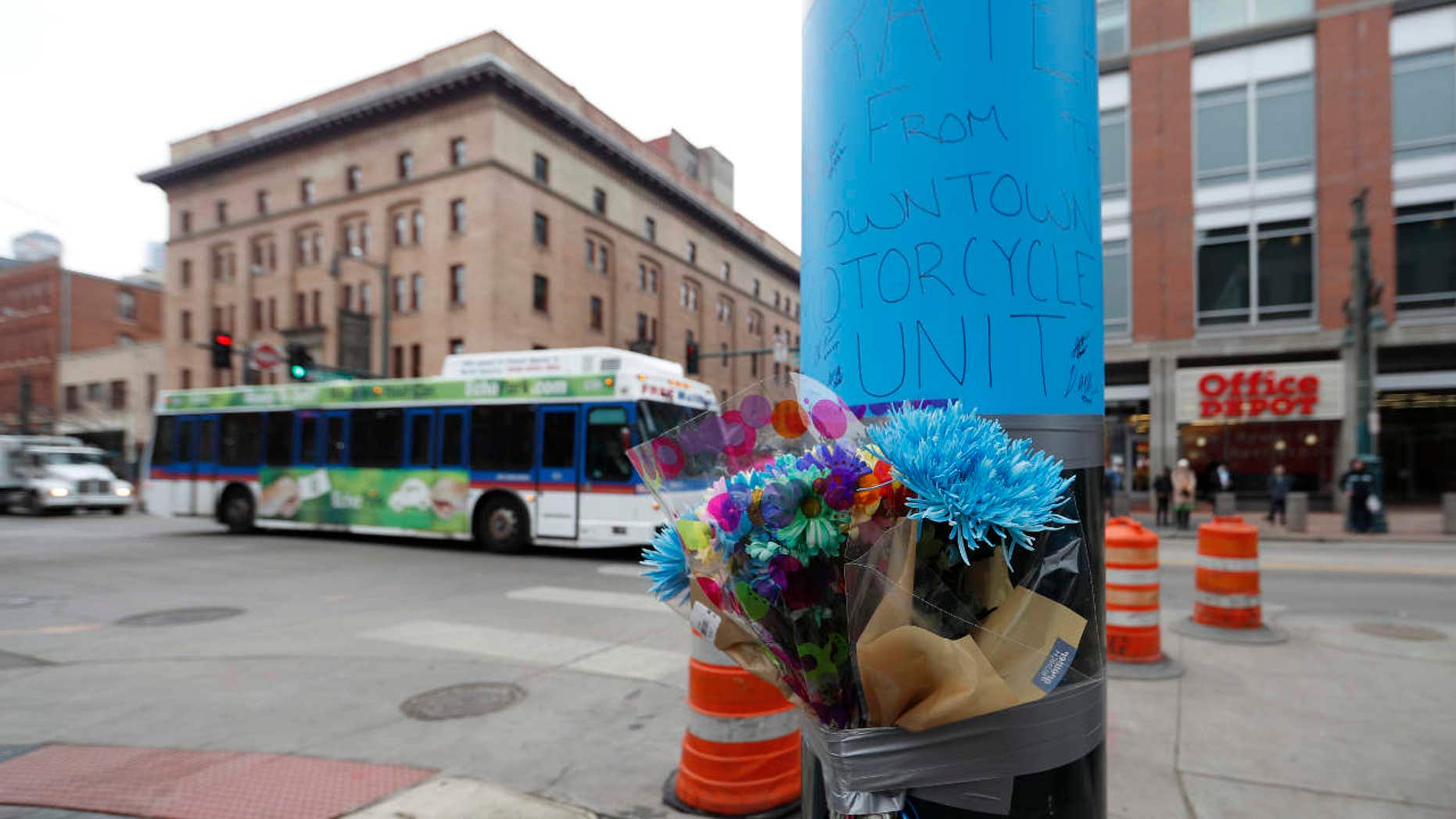 Investigators in Colorado said Wednesday the murder of a transit officer was a targeted attack.
Sources told Fox 31 Denver that Joshua Cummings, who is accused of killing Scott Van Lanken in front of two women, describes himself as a "radical Muslim." Law enforcement sources also told the station that police found jihadist materials inside a backpack at the time of his arrest.
The 37-year-old Cummings was arrested Tuesday night after the shooting near Union Station. Security camera footage helped track down the man.
Van Lanken, of Loveland, was armed and wearing a dark blue uniform similar to those worn by police at the time of his death. In case he was targeted because he was believed to be a police officer, police Chief Robert White said officers have been warned to remain vigilant.
According to police, Von Lanken was trying to help two women who were afraid they had missed the last light rail train when one of them said she saw a man with a swollen face and "weird looking eyes" walk up to the officer and say something to the effect of "Do what you are told" before she heard a gunshot. He ran away but police found Cummings hiding on the patio of a nearby loft apartment building with a 9mm handgun.
Cummings, who has ties to a variety of cities in Texas, most recently Austin, was charged with a misdemeanor over five years ago out of state, police Commander Barb Archer said. It's not clear if he has a lawyer yet.
Gary Kim, the manager of the Holiday Motel in the Denver suburb of Englewood, said Cummings had been staying there for about three weeks.
Cummings previously stayed for about a month at the $365-a-week motel before leaving in late November and then returned in early January.
"He was one of my favorite tenants. I enjoyed seeing him," Kim said.
The motel manager said he didn't know what Cummings did for a living, but he would often volunteer to help people pay their rent.
Kim added that Cummings "kinda looked like a hippy" and had a full beard. He stayed at the hotel with a woman and a child, and Kim said he never noticed anything out of the ordinary.
Von Lanken was a contracted security officer for the Denver area's Regional Transportation District employed by Allied Universal.