Man accused of killing Blaze Bernstein is a Nazi tied to extremist group, report says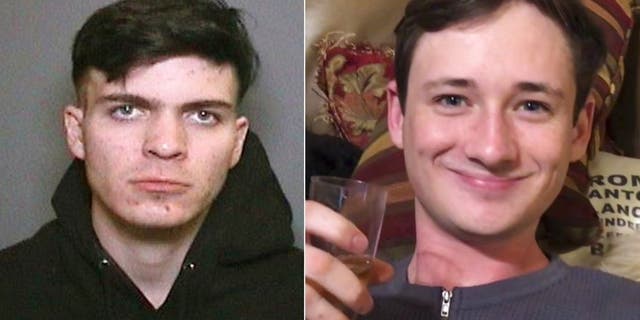 NEWYou can now listen to Fox News articles!
A California man accused of killing 19-year-old Blaze Bernstein and burying him in a shallow grave is allegedly a self-proclaimed neo-Nazi with ties to an armed fascist group, according to a report.
Samuel Woodward, 20, was arrested earlier this month on charges that he stabbed high school friend Bernstein at least 20 times and then buried him at a park near his parents' Lake Forest Home.
Bernstein was home on winter break from the University of Pennsylvania when his parents reported him missing.
According to three sources that spoke to ProPublica, Woodward was an active member of the extremist group Atomwaffen Division and referred to himself as a Nazi on social media posts and chats.
The website describes the group as being an armed fascist organization that celebrates Hitler and Charles Manson and whose "ultimate aim" is to overthrow the government by means of guerrilla warfare and terrorism. There are reportedly 80 known members nationwide.
The group is also tied to four other murders, including two of its own members, and a bomb plot in the last eight months, The Daily News reported.
One of the three sources was a member of Atomwaffen at the time Woodward was allegedly involved.
The former member told ProPublica that Woodward, who joined in 2016, took part in a training camp where he was taught how to use firearms and trained in hand-to-hand combat.
The other two sources, who claimed to be friends of the accused, shared social media posts and chat logs with the website that depict Woodward calling himself a Nazi and "National Socialist."
The report could be of interest to investigators who say they are looking at potential hate crime charges.
Woodward told investigators that Bernstein – who was Jewish and openly gay – kissed him on the lips.
He is set to appear in court on Feb. 2 and has yet to enter a plea.
Fox News' Amy Lieu contributed to this report.