Man accused of kidnapping 4-year-old girl arrested in Mississippi after car chase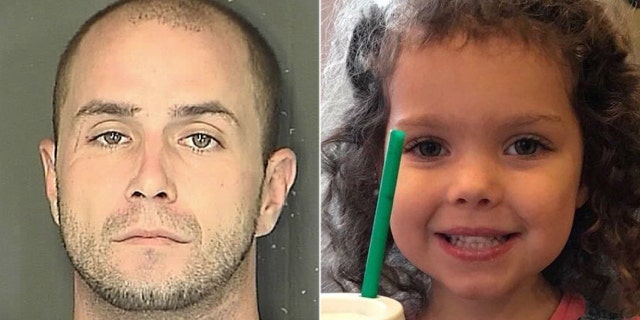 The man police say kidnapped a 4-year-old girl in South Carolina was arrested late Wednesday in Mississippi, authorities said.
Thomas Lawson Evans, 37, was arrested after a police chase, Rick Oliver, the Riverside, Ala., police chief, said.
Oliver said a railroad crew alerted police after finding a vehicle parked deep into the woods Wednesday near a railroad track on Interstate 20, about 35 miles east of Birmingham.
Police said they found Evans asleep in a car with the 4-year-old, Heidi Renae Todd. When approached by police, Evans handed over the girl and sped off, Oliver said.
Evans was charged with kidnapping. More charges were expected to be filed later, authorities said. There have been no clear connections between Evans and the girl's family and authorities have not found a motive.
Heidi Todd was reported missing around 6 p.m. Tuesday after she was taken from her home in Charleston, S.C. Her mother was badly beaten during the attack and had to be hospitalized, investigators said.
Two other children were found in the home unharmed. The girl's mother remains in the hospital and underwent surgery.
Renae Todd appeared to be unharmed and was waiting at a hospital to be reunited with her father, who was being flown from Charleston, Oliver said.
"This is a blessing"
"She was coloring and eating snacks and drinking chocolate milk. We're just tickled to death she is OK," Oliver said. "Once we got her here and watching some cartoons, she was good."
Oliver said this was one of his proudest days he's had in law enforcement.
"This is a blessing," Oliver said "It is nothing to do with luck. The good Lord put me in that place."
Fox News' Lucia I. Suarez Sang and the Associated Press contributed to this report.