Man accused in Wyoming GOP office fire sought, $5G reward offered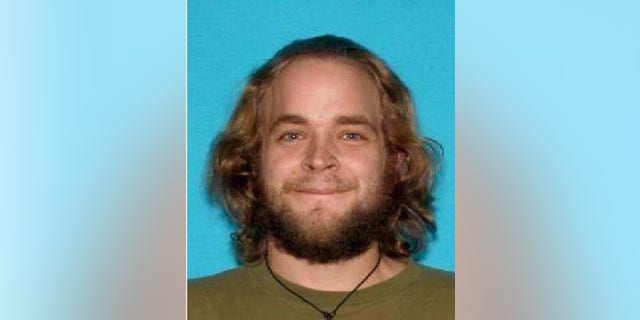 Federal authorities are searching for a Wyoming man charged with setting fire to a local Republican Party headquarters in September.
Officials are offering a $5,000 reward for information on the whereabouts of Kellen M. Sorber, who was charged Tuesday with using fire to commit a felony after an investigation into the fire at the Albany County GOP headquarters.
Sorber was ordered to be arrested, however, authorities have been unable to locate the 27-year-old.
The U.S. Bureau of Alcohol, Tobacco, Firearms and Explosives office said Sorber is known to reside in Laramie and frequent the Fort Collins, Colorado, area.
"The charges against Sorber are serious," said ATF Denver Field Division Special Agent in Charge Debbie Livingston. "I urge anyone with information to come forward."
Sorber is described as being 5-10 and having green eyes. He was last seen with shoulder-length, dark strawberry-blonde hair and a beard.
According to officials, a fire was reported at around 3:25 a.m. on September 6 at the GOP headquarters in downtown Laramie. Investigators found two pieces of cinderblock inside the building and a third piece in a trash container in the alley. Also nearby was a partially consumed cigarette, the burnt remains of a folding camping-style chair and burnt remnants of a soft drink can box, K2 Radio reported.
The fire caused moderate damage to the first-floor office. An occupant in an apartment on the second floor of the building was evacuated and not hurt. The office reopened Oct. 8.
Sorber was identified as a person of interest after he was allegedly spotted on security cameras. The cigarette was analyzed for DNA evidence and through an undercover operation, they were able to "surreptitiously obtain DNA" from a beer can Sorber was drinking, the Laramie Boomerang reported.
Both Democratic and Republican party leaders in Laramie said they had never heard of Sorber, who is not a registered voter in Wyoming.
Denise Geller, chair of the Albany County Democratic Party, condemned the attack on the GOP headquarters.
"We've always encouraged people to be positive, not negative," she told the local newspaper. "These are our friends, even if we don't agree on politics."
The Associated Press contributed to this report.