Man accused in TV shooting recalled for volatility, complaints _ 'just waiting to go BOOM'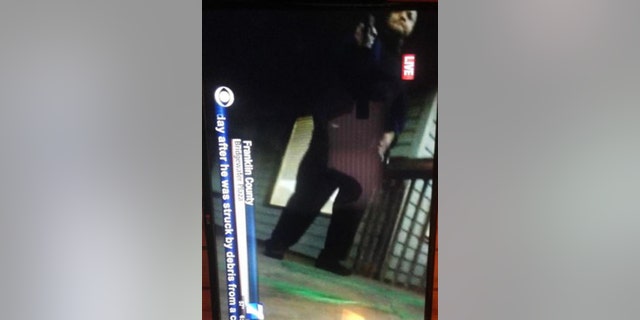 NEWYou can now listen to Fox News articles!
Long before he filmed himself shooting and killing a TV reporter and cameraman during a live news broadcast Wednesday, the man identified as the suspect followed a twisted and volatile career path that saw him fired from at least two stations for conflicts with co-workers, leaving colleagues with memories of an "off-kilter" loner easily angered by office humor.
When the suspect, identified by authorities as Vester Lee Flanagan II, was fired from Roanoke, Va., station WDBJ in 2013, he had to be escorted out of the building by local police "because he was not going to leave willingly or under his own free will," the station's former news director, Dan Dennison, said in an interview with a Hawaii station, Hawaii News Now (KHNL/KGMB).
Flanagan, 41, had "a long series of complaints against co-workers nearly from the beginning of employment at the TV station," said Dennison, now an official with the Hawaii Department of Land and Natural Resources. "All of these allegations were deemed to be unfounded. And they were largely under along racial lines, and we did a thorough investigation and could find no evidence that anyone had racially discriminated against this man." The victims of Wednesday's shooting were white; Flanagan was black.
Hours after he allegedly shot his former co-workers Wednesday, Flanagan crashed a vehicle and troopers found him suffering from a self-inflicted gunshot wound. He died at a hospital later Wednesday, authorities said.
The conflict described by Dennison in many ways echoed another, in 2000, when Flanagan was fired from a north Florida television station in 2000 after threatening fellow employees, a former supervisor said.
Flanagan "was a good on-air performer, a pretty good reporter and then things started getting a little strange with him," Don Shafer, the former news director of Florida's WTWC-TV said Wednesday in an interview broadcast on Shafer's current employer, San Diego 6 The CW.
Shafer said managers at the Florida station fired Flanagan because of his "bizarre behavior."
"He threatened to punch people out and he was kind of running fairly roughshod over other people in the newsroom," said Shafer, who did not immediately return a call for comment.
In 2000, Flanagan sued the Florida station over allegations of race discrimination, claiming that a producer called him a "monkey" in 1999 and that other black employees had been called the same name by other workers. Flanagan also claimed that an unnamed white supervisor at the station said black people were lazy because they did not take advantage of scholarships to attend college. The parties later reached a settlement.
Before and after his work in Florida, Flanagan, who also appeared on-air using the name Bryce Williams, worked at a series of stations around the country, sometimes for just a few months at a time.
They included a stint in 1996 at KPIX, a San Francisco station, where a spokeswoman confirmed he worked as freelance production assistant. From 2002 to 2004, he worked as a reporter and anchor at WNCT-TV in Greensboro, N.C., general manager and vice president John Lewis said.
Neither knew or worked with Flanagan and said they could not answer questions about his departure from jobs at their stations.
But in a rambling letter to family, friends and authorities that was sent to ABC News, Flanagan listed a long list of grievances, dating back to the 2007 mass shooting at Virginia Tech and the more recent massacre of worshippers at a historic black church in Charleston, S.C.
"I've been a human powder keg for a while," Flanagan wrote in the note, "just waiting to go BOOM!!!!"