Man, 80, accidentally records himself admitting to killing Missouri lawyer who sued him, police say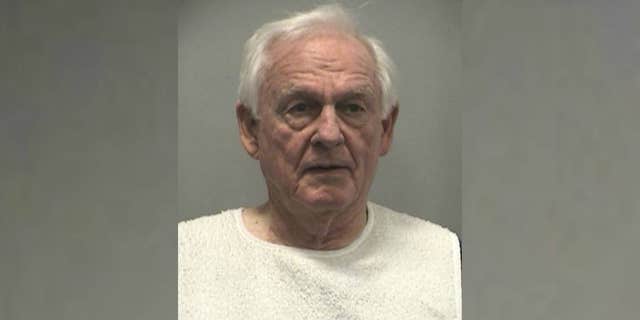 An 80-year-old man accused of murdering a Kansas City lawyer who sued him accidentally recorded himself admitting to the crime, police said.
David Jungerman was charged Wednesday with first-degree murder and armed criminal action in the shooting death of Kansas City attorney Tom Pickert, whose body was found on the front porch of his house in October 2017, Kansas City Star reported. Jungerman was cleared as a suspect in November before the incriminating evidence emerged.
Before his death, Pickert won a $5.75 million lawsuit against Jungerman for shooting at his client and three others in 2012. The 80-year-old had suspected the four men were stealing copper from his property. Jungerman was also served property liens a day before Pickert died.
Jungerman then went to a court hearing in Vernon County weeks after the shooting and left the courthouse without turning off a recorder he had been using. In the recording — recovered during a search of his home and business — Jungerman was heard telling an individual that he "murdered that son of a…" appearing to refer to Pickert, according to court documents.
The baby furniture store owner then told an employee in March he "killed a lawyer with a gun and gotten away with it," court documents stated. "He did it because the lawyer stole his money."
Witnesses told investigators they saw a white van and a gray-haired man, believed to be Jungerman, near the crime scene in October. The description of the truck matched the one belonging to Jungerman.
The 80-year-old was already being held without bond from another shooting incident that occurred March 8. He allegedly shot at a man who he believed stole 780 pounds of iron pipe from his building.
Jungerman denied being at the scene of the October shooting, Kansas City Star reported.