Maine man tried to stage kidnapping and rescue of teenage girl, according to affidavit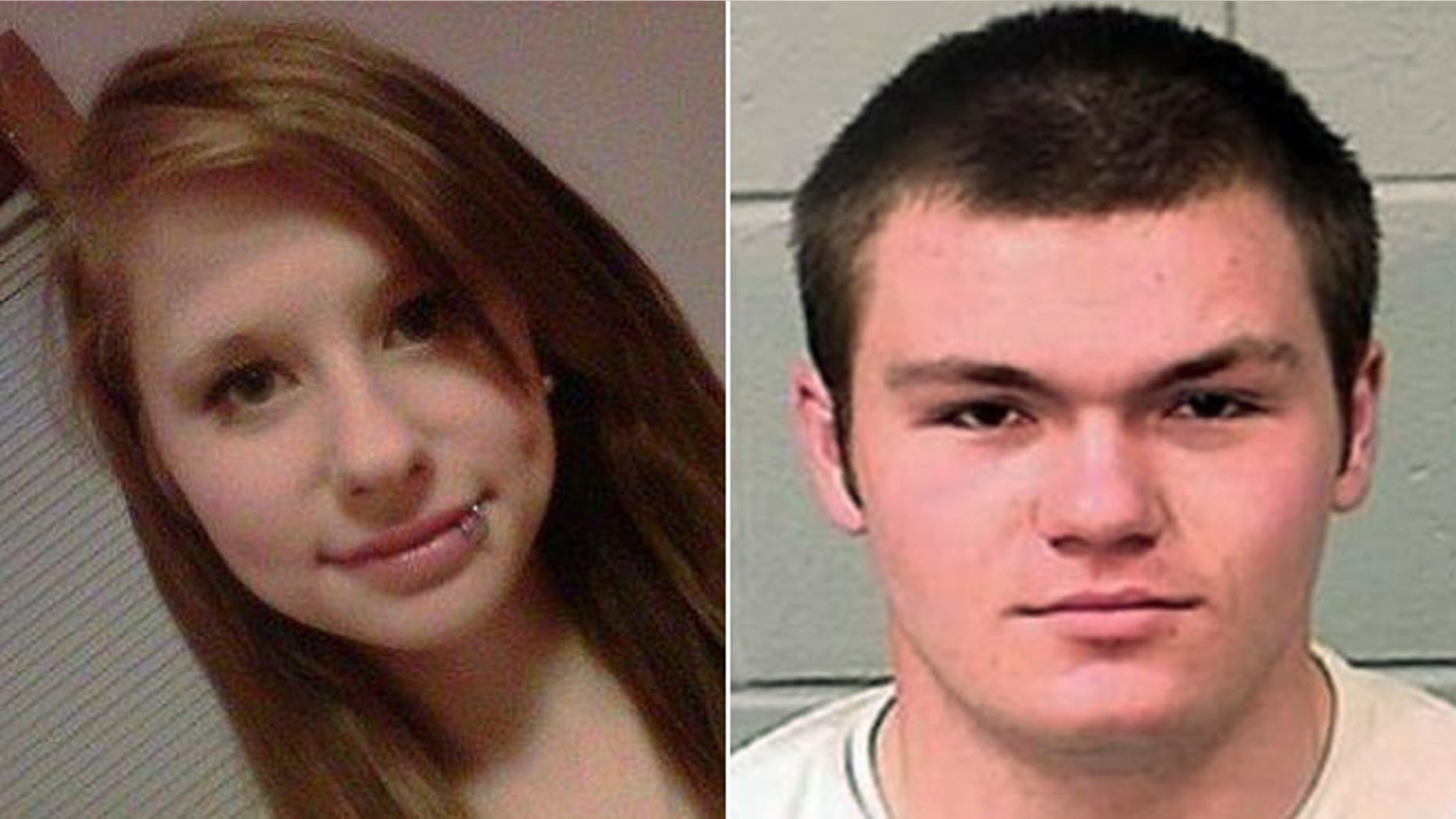 A man lured a teenage girl out of her house by using a fake Facebook account in an attempt to stage her kidnapping and rescue so he could look like a hero but ended up killing her, a police affidavit released Wednesday said.
Kyle Dube was indicted Wednesday on charges of murder and kidnapping in the death of 15-year-old Nichole Cable, whose body was found in a wooded area of Old Town this month a week after she vanished.
Dube, of Orono, Maine, had intended to kidnap and hide Cable and later find her and "be the hero," the affidavit said. But she died in the back of his pickup truck after he duct-taped her while wearing a ski mask, it said. According to the Bangor Daily News, Dube's brother Dustin told police that Kyle then said he dumped the victim's body in the woods near a gas station and covered her in sticks.
Dube's girlfriend informed police that he had told her something similar, and that Cable's clothes had been thrown out of the window of his truck on the way back, according to the affidavit.
Nichole was reported missing on May 13 by her mother, who said she had left the night before to meet a friend at the end of the driveway but hadn't returned.
Dozens of law enforcement officers, using aircraft and dogs, and hundreds of civilian volunteers had spent days searching for Nichole, whose body was found on the night of May 20. About 300 people turned out for her funeral.
Kyle Dube had told investigators that he had a relationship with Cable but claimed that he was working on the night she died. However, he had said that he had texted her that day, and investigators discovered that Cable had been in regular online contact with the fake Facebook account.
The affidavit, as reported by The Bangor Daily News, says that the 20-year-old Dube created the fake Facebook page using the name Bryan Butterfield of Bangor in order to make contact with the teenager. Authorities discovered the page from the real Butterfield after one of Cable's friends had said that she had sent a text saying that she was meeting "Butterfield."
The document states that Butterfield "knew that Kyle wanted to have sex with Nichole, but that she has refused his advances." The affidavit does not explain in what way Butterfield knew either Dube or Cable.
Police asked Facebook officials to produce records to identify the owner of the fake Butterfield account, which was traced to Dube and his parents' home in Orono.
Dube's lawyer had wanted the affidavit to stay impounded, citing concerns over his right to a fair trial. The Associated Press and the Portland Press Herald had fought to unseal it.
Lawyer Sigmund Schutz, representing the AP and the Portland Press Herald, had argued that the affidavit explaining why the Dube was charged in Nichole's death should be made public on First Amendment grounds.
Defense lawyer Stephen Smith had cited threats against Dube and concerns about the privacy of family members.
Click for more at the Bangor Daily News
The Associated Press contributed to this report.