Maine jury convicts man who used Facebook to lure teen to her death; he wanted to be the hero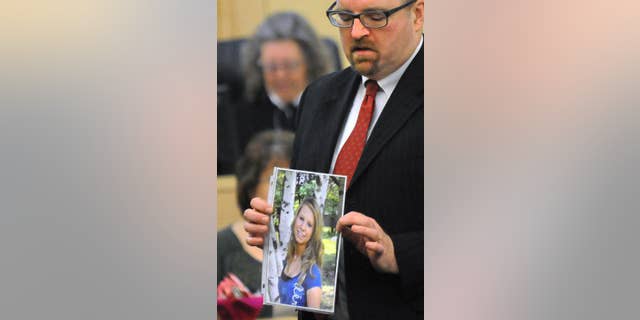 BANGOR, Maine – A 21-year-old man has been convicted of using a fake Facebook profile to lure a Maine teenager to her death in a failed plot to look like a hero.
After deliberating for less than an hour, the jury on Friday found Kyle Dube (DOO'-bee), of Orono, guilty of kidnapping and murdering high school sophomore Nichole Cable, of Glenburn. Police charged Dube with staging Nichole's kidnapping in May 2013 so he could later rescue her. Instead, she died of asphyxiation. She was found after an eight-day search.
Prosecutors say DNA evidence tied Dube to Nichole's disappearance. Several people also testified that Dube confessed to the crime, including fellow inmates and an ex-girlfriend.
Dube's attorneys professed his innocence. Dube didn't testify.
Dube faces up to life in prison when he is sentenced.