'Magical' California drug bust nets $1 million in psychedelic mushrooms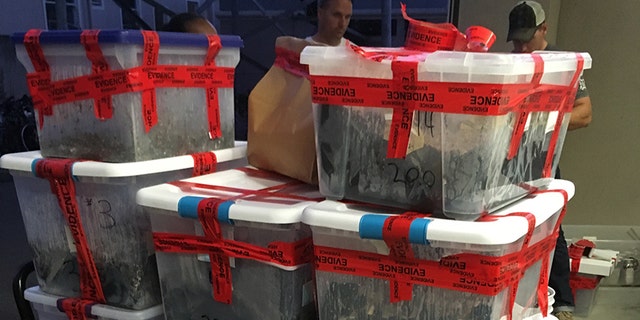 Berkeley Police are celebrating a magical drug bust.
Cops in the California city hauled 677 pounds of "magic" mushrooms from a house over the weekend – worth around $1 million – after responding to a domestic disturbance call about a bickering couple.
"I've been a cop for 17 years, and it's very rare to see mushrooms in this quantity," Sgt. Andrew Frankel, spokesman for the Berkeley Police Department, told SFGate.
Police said the boyfriend and girlfriend were detained Saturday after initially refusing to leave the home. Officers then went in and "discovered a large scale psychedelic mushroom processing operation.
"In plain view were psilocybin mushrooms in various stages of cultivation as well as storage and distribution materials," the police department said in a statement. "The Berkeley Police Department takes great pride in ridding the community of dangerous narcotics."
Both the 35-year-old male and 37-year-old female were arrested and booked into Alameda County Jail on narcotics charges. More than $3,000 in cash was also recovered from the home.
It was not immediately clear why the couple was in a dispute, which led police to the home.
"It certainly makes you wonder what sparked the argument," Frankel told SFGate. "I don't think they were fighting over the TV remote control."