Machine gun found at scene of triple shooting in Pennsylvania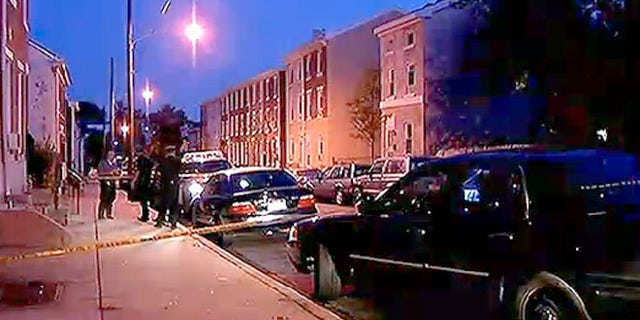 NEWYou can now listen to Fox News articles!
Three people were airlifted to Philadelphia hospitals Tuesday morning after an early morning shooting in Norristown, Pa., The Times Herald newspaper reported.
Responding officers discovered a beaten and bound girl in the trunk of a car, the report said.
Police told the paper that they are obtaining search warrants and are trying to separate the suspects from the victims.
The shooting occurred at around 5 a.m. and police found at least 16 bullet casings, a machine gun and a car riddled with bullet holes at the scene, MyFoxPhilly.com reported.
There was no immediate word on the victims' conditions.
Click for more from The Times Herald
Click for more from MyFoxPhilly.com