Love, Prayer, Commitment at World Youth Day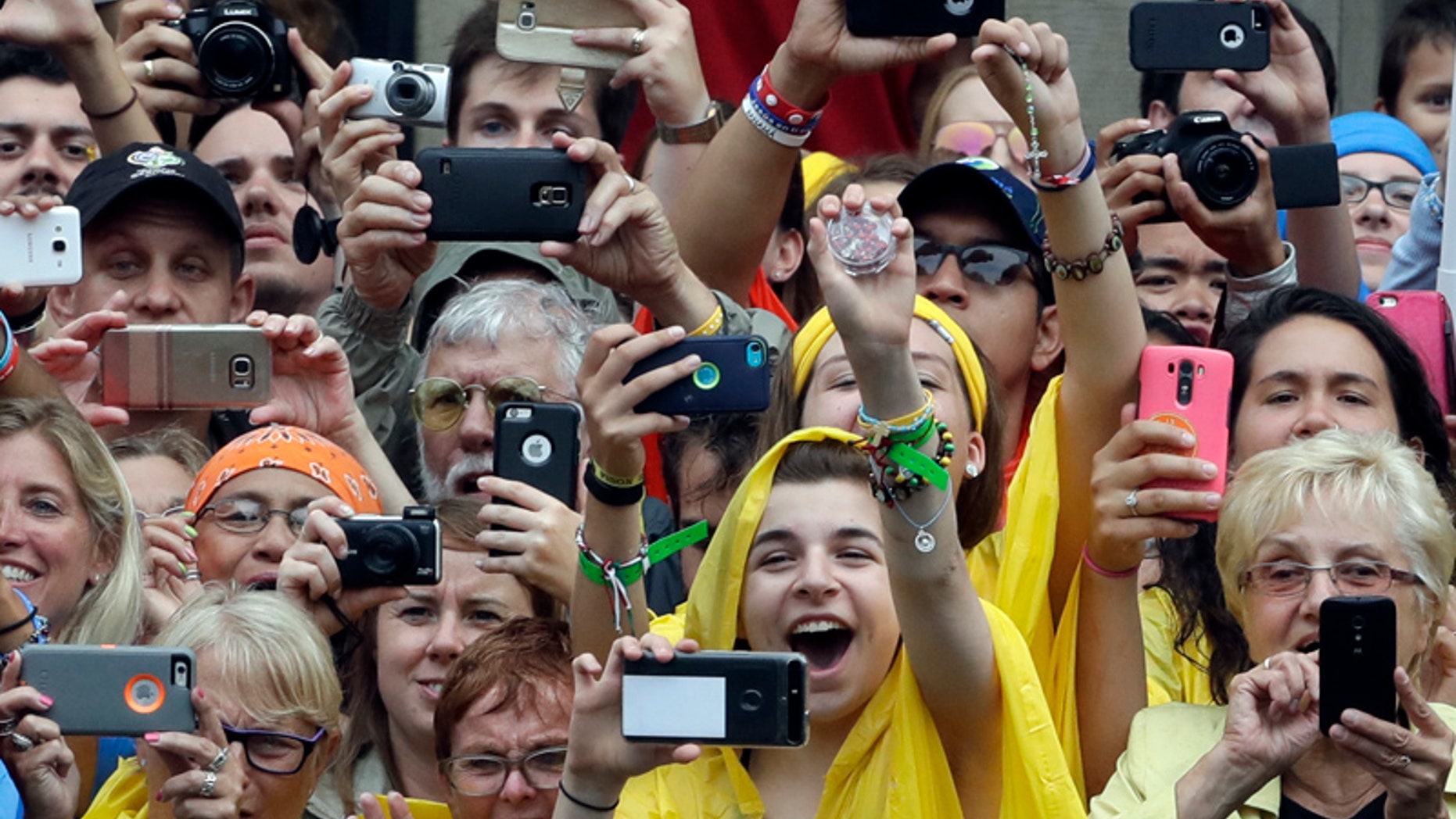 It was a regular "boy meets girl" love story, with a few million Christian pilgrims thrown in.
Jonathan Eric Defante and his girlfriend, Apple, are both from Dubai -- but it took a special World Youth Day trip back in 2013 for them to meet.
"Apple and I met in our parish's delegation for the World Youth Day 2013," Defante wrote in a short testimony about their relationship for the World Youth Day Facebook page. "She wanted to discern God's vocation for her. I wanted to see how big my church was. We ended up becoming friends."
One thing led to another, of course -- and the pair fell in love.
"I courted her in 2014 and after seven months, we officially became a couple on 8 September 2014, Mama Mary's birthday," Defante wrote. "During our courtship, I would write her letters and send it to her through snail mail."
There was one special letter that showed up in a video that's been going viral about World Youth Day.
"The letter she is reading in the video was the 8th letter, which I wrote on 8 June 2014 but never sent to her," explained Defante. "I had addressed it to her in Kosciol Mariacki -- which is a very special place for us. Our home parish in Dubai is dedicated to Our Lady of the Assumption."
"After discussion with our spiritual director and her family, I was able to get a simple knot ring a week before I flew to Poland," he relayed. "The day of the proposal, we were assigned to serve in the adoration service in Kosciol Mariacki. I wasn't planning for it to happen on that day but it was Divine Providence as it was also the feast of St. Joachim and St. Anne. St. Anne is one of our relationship's patron saints and we just finished praying a novena to her."
"After the adoration service, our delegation surrounded us. I handed my soulmate the two-year-old letter, then knelt and popped the question!"
The sweet, simple proposal is a celebration of true Christian vocations. It is part of the strength of World Youth Day that God leads these young people to realize their true path in life.
"We are grateful to God," wrote Defante, "to be one of the many World Youth Day love stories and know that His mercy and the Blessed Mother's intercession will guide us on this next chapter of our life's journey to Him together as a married couple."