Louisiana police department apologizes for 1993 blackface drug operation, but officers stand by tactics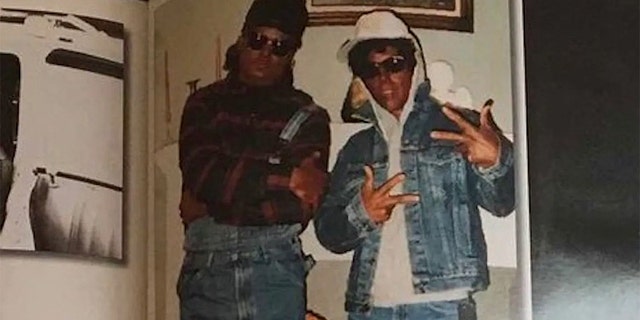 Two white, undercover Louisiana narcotics police officers – armed with chopped-up chalk as a crack cocaine stand-in – covered their faces in black makeup and hit the streets of a predominantly black neighborhood in Baton Rouge hoping to fool drug buyers.
Now, amid nationwide scandals involving blackface, the Baton Rouge Police Department is apologizing for the tactics used in the February 1993 "department-approved operation." But two of the officers involved in the 26-year-old program are standing by it.
The Louisiana operation came to light after photos featuring some of the cops in blackface in a police yearbook surfaced online.
"Blackface photographs are inappropriate and offensive. They were inappropriate then and are inappropriate today," police Chief Murphy Paul, who is black, said in a statement on Monday. "The Baton Rouge Police Department would like to apologize to our citizens and to anyone who may have been offended by the photographs."
NEARLY 60 PERCENT OF VIRGINIA'S AFRICAN-AMERICANS WANT GOV. NORTHAM TO REMAIN IN OFFICE: POLL
In the photo, first published Saturday by local news site the Rouge Collection, one of the cops is seen wearing blue jeans with a denim jacket over a white hoodie and white baseball cap and is making an apparent gang sign. The other officer is wearing denim overalls with a yellow bandanna dangling from his pocket.
Both wore sunglasses and looked extremely tan.
The caption on the photo reads, "The Soul Brothers."
In an article by the Advocate newspaper in 1993 – the same year of the blackface operation – then-Det. Frankie Caruso said the lack of diversity within the department played a huge role as to why the department approved the operation.
He said the department's two black narcotics officers were too "well-known" in the area, which is why his wife made him and his white partner, identified as Lt. Don Stone, look black, the Washington Post reported.
"Not only do they not know we're cops — they don't even know we're white!" Caruso told the newspaper at the time.
Caruso and then-police Chief Greg Phares, defended their tactics, telling the Advocate on Monday that it was only done with the intent to get drugs off the street, and not to degrade or make fun of black people.
"I have no problem whatsoever with that these officers did," said Phares, who currently serves as chief deputy at the East Feliciana Sheriff's Office. "For anyone to try to make this some sort of racial issue two decades or more later is just beyond ridiculous."
KATY PERRY'S FASHION BRAND PULLING SHOES FROM SALE AMID 'BLACKFACE' CONCERNS
East Baton Rouge Mayor-President Sharon Weston Broome said in a statement, according to the Advocate, that while it was a department-approved undercover operation more than 25 years ago, it "does not make it right."
"Blackface is more than just a costume," she wrote. "It invokes a painful history in this country and it is not appropriate in any situation."
Paul said there will be no administrative ramification against Stone, who is still employed with the department, because of a statute of limitation on internal officer investigations.
He did say, however, there are now policies in place to prevent officers from engaging in such practices.
CLICK HERE TO GET THE FOX NEWS APP
This blackface scandal is the latest to hit the national radar over the last month after rampant displays of blackface by leaders in Virginia and Florida have been recently rediscovered in university yearbooks dating back decades.