'Losing Streak Lois' Riess, wanted for murders, arrested in Texas after weeks-long search
The nationwide manhunt for Minnesota grandmother Lois Riess, aka "Losing Streak Lois," came to an end Thursday night after she was spotted at a Texas restaurant by citizens who recognized the woman accused of killing her husband and a person who resembled her, authorities said.
Riess, 56, was hanging out at the Sea Ranch Restaurant in South Padre Island, Texas on Thursday when she was arrested, the Washington Post reported. The restaurant's manager, Becky Galvan, told the Post the fugitive appeared "cool as a cucumber" until marshals came in to arrest her.
Reiss did not appear "armed and dangerous" or "suspicious," Galvan said. However, the manager received a call from authorities informing her that they received a tip from citizens that Reiss was in the eatery and they were coming by to arrest her.
"It happened within seconds," Galvan said. "They came in and they left."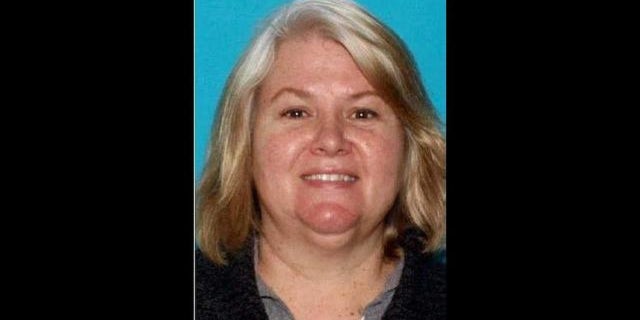 Deputy U.S. Marshal John Kinsey said it was not immediately clear if Riess was traveling to Mexico. The suspect had paid for a few weeks at a local hotel and it appeared she was staying in South Padre Island, near the U.S.-Mexico border, for some time.
"She paid up for a couple of weeks," he said.
The U.S. Border Patrol had been put on alert and Mexican authorities also were notified to be on watch for her.
'LOSING STREAK LOIS,' ALLEGED KILLER GRANDMA ON THE RUN, SPOTTED ON NEW SURVEILANCE VIDEO
Riess is believed to have killed her husband last month in Minnesota and stolen $11,000 from one of his bank accounts, FOX9 reported.
Police later reportedly discovered she was more than $100,000 in debt at the time of her husband's death.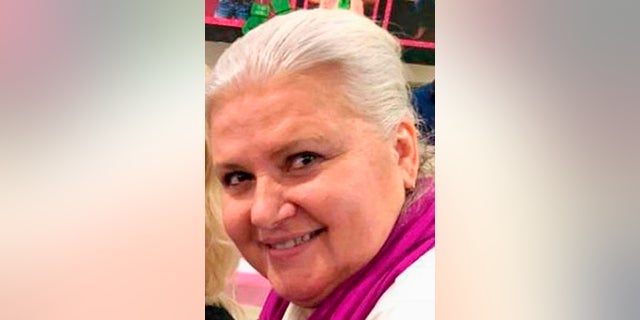 Riess was dubbed "Losing Streak Lois" because of her reported fondness for gambling and frequent attendance at casinos, the report said.
After Riess received the money, she spent a day at Diamond Jo Casino in Northwood, Iowa, gambling, authorities said.
Authorities have also connected Riess to the death of Pamela Hutchinson, 59, in Fort Myers, Fla., last week, as Riess was seen on video surveillance driving her car shortly after the woman was murdered, FOX9 reported.
The two women were captured on surveillance camera at the Smokin' Oyster Brewery on April 5. Surveillance cameras also captured the two women at Hutchinson's condo in Fort Myers Beach.
Police believe Riess used Hutchinson's identity following her death. Hutchinson's purse was found emptied and her car was missing. The two women both have light blond hair.
Billboards were posted in five Southern states this week, and posters by the Marshals Service brought in more than 100 tips, the Star Tribune reported. There was also a $6,000 reward for information leading to Riess' arrest.
WOMAN WHO KILLED HUSBAND, STOLE ANOTHER FEMALE'S IDENTITY SPOTTED ON SURVEILLANCE VIDEO, COPS SAY
On March 23, police found Riess' husband dead of an apparent gunshot wound at the couple's Blooming Prairie, Minn., home, FOX9 reported. Authorities believe Riess' husband and Hutchinson were killed by the same firearm.
U.S. Marshals had elevated her disappearance to "major case" status, putting her among some of the nation's most dangerous offenders, the newspaper report said.
Riess was taken to San Pedro Island Jail and was arrested on warrants for "second-degree murder, grand theft, grand theft of a vehicle and criminal use of personal identification."