Los Angeles reportedly considering hiring homeless to clean up trash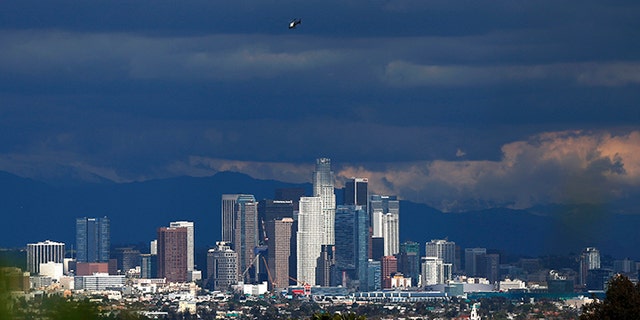 The city of Los Angeles is reportedly considering hiring homeless people to clean up garbage throughout the California city.
Los Angeles is looking into creating a program that would employ homeless people to clean up litter -- similar to the city's Operation Clean Sweep program, which allows those who need to serve community service to clean up graffiti across the city.
A motion by the City Council said Los Angeles receives around 200 trash-related issues each day through its mobile app, according to the Los Angeles Times.
LOS ANGELES REACHES DEAL TO HOST 2028 OLYMPIC GAMES
The motion, the Times reported, says daily trash clean up should be subcontracted to local social justice groups that could hire homeless people.
The city motion comes three months after Los Angeles reached a deal to host the 2028 summer Olympic Games.
Critics have argued hosting the games in L.A. would worsen the city's homelessness crisis.
As of last May, Los Angeles' homeless population hit nearly 58,000.