Los Angeles cops cleared in death of homeless black man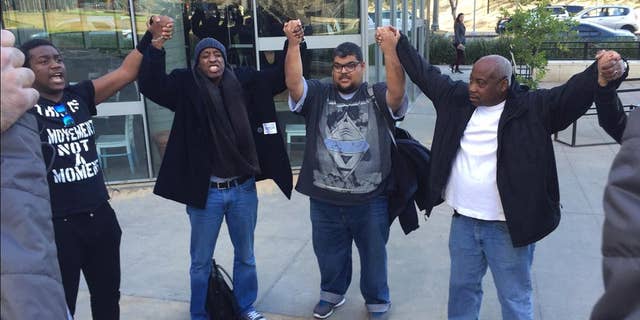 LOS ANGELES – Prosecutors have decided not to charge Los Angeles police officers with a crime in the fatal shooting of a homeless black man on Skid Row last year.
The Los Angeles district attorney said Thursday that the shooting was justified because Charly "Africa" Keunang had reached for an officer's gun.
Prosecutors say Keunang posed a deadly threat to officers and civilians when he was shot six times on March 1, 2015.
The Police Commission had previously cleared officers of the shooting, though it found one officer's tactics violated policy.
Video of the shooting that was shot by a bystander has been viewed millions of times online and prompted protests in the city.
Keunang's family has filed a $20 million lawsuit against the city and police department.