Los Angeles college student found dead in back of car after celebrating birthday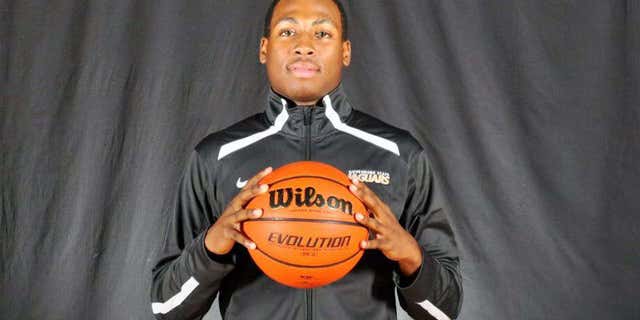 NEWYou can now listen to Fox News articles!
A Los Angeles college basketball player who had been out with friends celebrating his birthday was found shot to death in the back of his car Thursday, authorities said.
Chareda Carter, the victim's mother, identified the man to KTLA as 20-year-old Saieed Ivey. Ivey was attending school at East Los Angeles College.
The Los Angeles County Sheriff's Department said Monterey Park police officers investigating a report of gunfire found Ivey's body in the backseat of a locked Mercedes-Benz with its light on at about 5 a.m.
"I don't know why it happened," East Los Angeles College men's basketball coach John Mosley told the Chicago Sun-Times. "It's something I've never been a part of with such a great human being."
Mosley said Ivey didn't play this past season so he could focus on his school work, but was getting ready to play in the 2016-17 season.
According to KTTV, Sheriff's Lt. Eddie Hernandez told reporters the man was with a group of people and went to an apartment he shares with his brother.
"He was with his group of friends for some time after they got here and for (an) unknown reason asked for the keys to that car -- that car doesn't belong to him, it belongs to a person that was in his group -- and says, `I'm going to go down to the car,' " Hernandez said. "He goes down to the car and some time after that, we don't know how long, the gunshot was reported."
The college website listed Ivey as a Chicago native. Ivey had previously attended Governors State University outside Chicago, according to the university's Facebook post.
"We just want clarity in what's going on. We want the truth," Ivey's grandfather told KTLA.
Hernandez said the death wasn't law-enforcement related and investigators don't believe the gunshot wound was self-inflicted.
Police urge anyone with information to call the Los Angeles Sheriff's Department Homicide Bureau at 323-890-5500 or leave an anonymous tip by contacting Crime Stoppers.