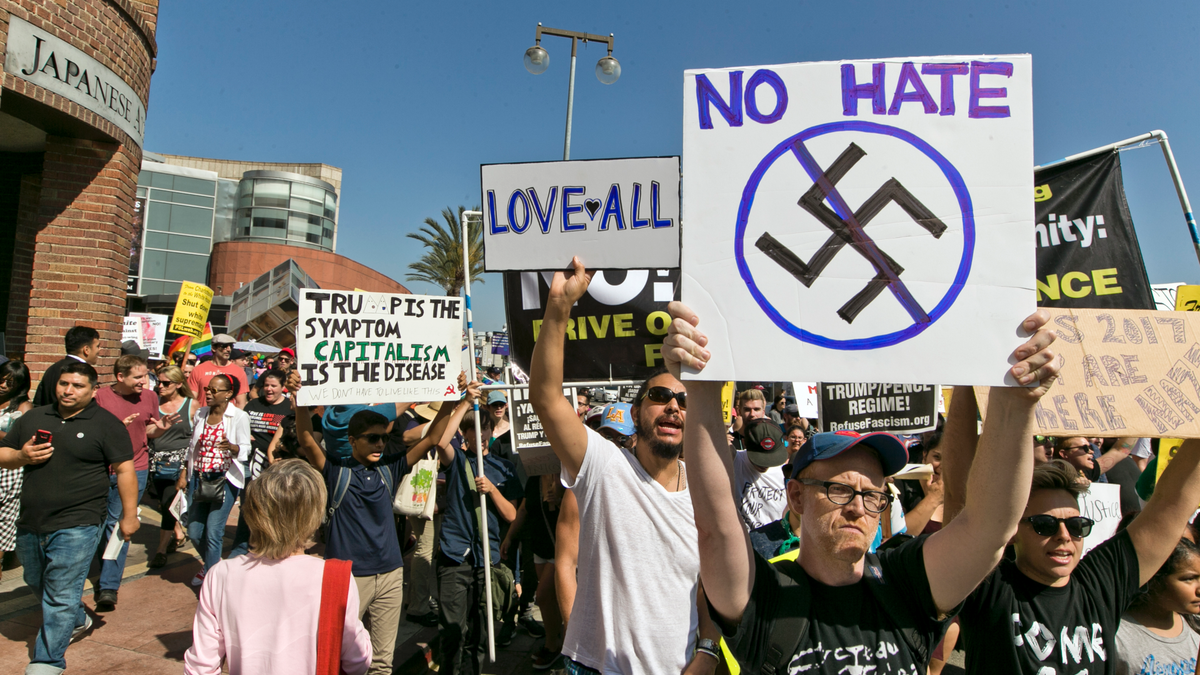 LOS ANGELES – A large stone monument at Hollywood Forever Cemetery commemorating Confederate veterans was taken down Wednesday after hundreds of people demanded its removal.
The 6-foot granite marker stood since 1925 in a section of the famous Los Angeles graveyard where more than 30 Confederate veterans and their families are buried.
It was loaded into a pickup truck and taken to a storage site.
The move came days after violence erupted at a white supremacist rally in Charlottesville, Virginia, over the city's ordered removal of a statue of Confederate Gen. Robert E. Lee. The events triggered a national debate about similar monuments.
Hollywood Forever president Tyler Cassity told the Los Angeles Times that the cemetery fielded a torrent of calls and emails asking for the monument's removal. A Change.org petition calling for it to be taken down drew more than 1,300 signatures.
On Tuesday, someone vandalized the granite boulder monument, Cassity said, using a black marker to write "No" across its bronze plaque.
Cassity said he reached out to a local chapter of the United Daughters of the Confederacy, which owns the monument and ultimately made the decision to take it down to prevent further acts of vandalism.
Hollywood Forever is the final resting place for many movie stars and musicians including Rudolph Valentino, Judy Garland, Mickey Rooney and Chris Cornell.