Liver transplant recipient left homeless after Colorado hailstorm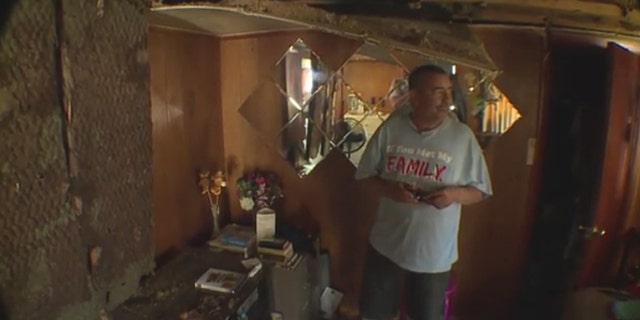 A Colorado woman just released from the hospital after a life-saving liver transplant has been left homeless after a massive hailstorm destroyed her home last week.
Pam Alva and her husband were forced to flee during the storm Monday when hail pounded the roof of their Commerce City home, causing it to collapse, Fox 31 Denver reports.
"My heart is broken for my wife more than anything," Paul Alva said. "She's been suffering so long and then to have to go through this and then make her move."
He is an Army veteran living on a fixed income, the station reported. She is fresh out of the ICU after receiving a new liver.
Video shot by the station shows the damage to the home from the storm. The video also shows an oxygen unit Alva has been using following the transplant. It does not appear to have been damaged.
Alva said the landlord just collected their rent and they can't afford anything else.
Fox 31 reported that the landlord had agreed to pay for a motel for the Alvas for five nights.