Lexington braces for protests as Confederate statue removals proceed
This city is bracing for trouble as at least one white supremacy group announced plans to come here to protest the removal of two Confederate statues.
After the deadly riots in Charlottesville, the mayor of Lexington, Jim Gray, tweeted out that he was going to announce early this week his plan to ask council members to vote on a motion to move ahead with a petition to remove the Civil War-era statues at the Lafayette County Courthouse in downtown Lexington.
Fox News asked Gray if he thought the timing was right to draw attention to the very controversial topic that ultimately resulted in three deaths in Charlottesville.
CONFEDERATE STATUES, FLAGS AND OTHER SYMBOLS ABOUND AROUND THE COUNTRY
"There's no perfect time to do the right thing," Gray said defending his announcement. "We should do the right thing all the time."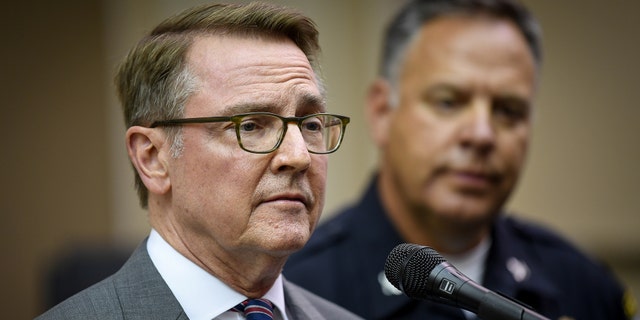 Gray said for two years the city has been discussing the plans to remove the statues of John C. Breckinridge and Gen. John Hunt Morgan. Both men fought to keep black people enslaved.
The council voted unanimously to move ahead with plans to relocate the statues. The location and cost is still up in the air.
"We are absolutely not sanitizing and we are not destroying. We're putting these statues in the proper context out of the center of the city where they're being glorified today," Gray said. "This site was a place where slaves were auctioned. It's not the place to glorify and honor men who fought to preserve slavery."
BALTIMORE TAKES DOWN FOUR CONFEDERATE STATUES OVERNIGHT
The Lexington Chief of Police said the city is working with federal agencies, including the FBI, to ensure safety in case protests turn violent.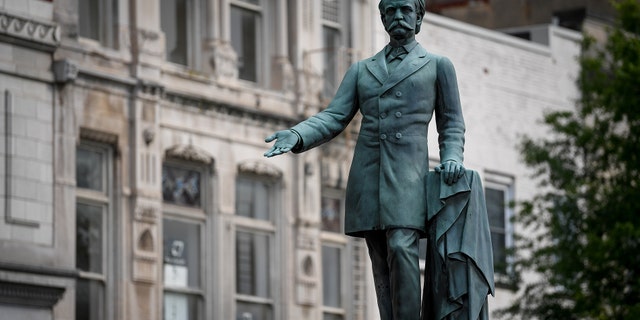 "Right now, we've heard they're coming to Lexington. We haven't had any confirmation of that. We've all read the internet stuff that everybody else has but we have not been contacted by anyone. We haven't had anything intelligence-wise from any other agencies indicating they are coming here," said Chief Mark Barnard.
Barnard said the city will have a strong law enforcement presence to greet anyone looking to incite violence.
"Our role is to protect people's rights, First Amendment rights constitutionally. If we see violence or we see an assault occur we will make an arrest on either side," Barnard said.
There was nearly unanimous support for taking down the statues from Lexington residents who spoke before the Lexington Fayette Urban County Council on Monday night.
"Leaving these Confederate statues in public plazas has silently fueled hate," said Lexington councilmember Angela Evans. "Hate in this country, hate in this Commonwealth, and hate this council is obligated to denounce."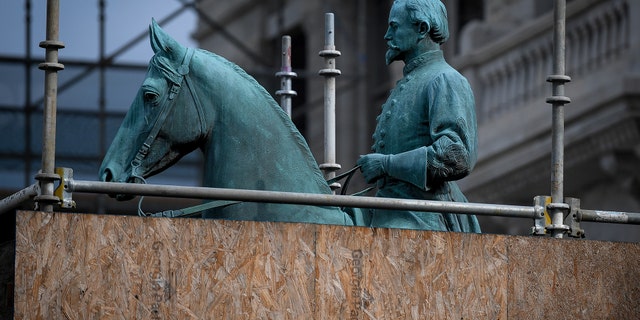 But another resident questioned whether the city was making the right move at the right time.
"I feel a lot of extreme voices are leading the agenda as far as the vandalism on the statues," the resident said, "and I'm not sure either side is going to be satisfied with your compromise."