Lee, Maria, both tropical storms, moving far into Atlantic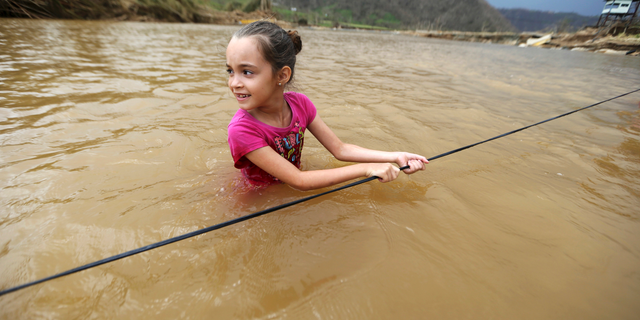 MIAMI – Tropical storms Maria and Lee are racing far out into the Atlantic and pose no threat to land.
The U.S. National Hurricane Center says Lee lost its hurricane status Friday as top sustained winds fell to 70 mph (110 kph). Lee is about 1,000 miles (1,620 kilometers) northeast of Bermuda and racing toward the northeast at about 30 mph (50 kph).
Maria, the onetime major hurricane that left dozens dead on its rampage across Puerto Rico and other Caribbean islands, now has top sustained winds of 60 mph (95 kph). It's about 525 miles (840 kilometers) south-southeast of Halifax Novia Scotia, Canada and moving to the east-northeast at 30 mph (50 kph).