Lawyer: Tsarnaev widow not ID'd as witness in Boston Marathon bombing trial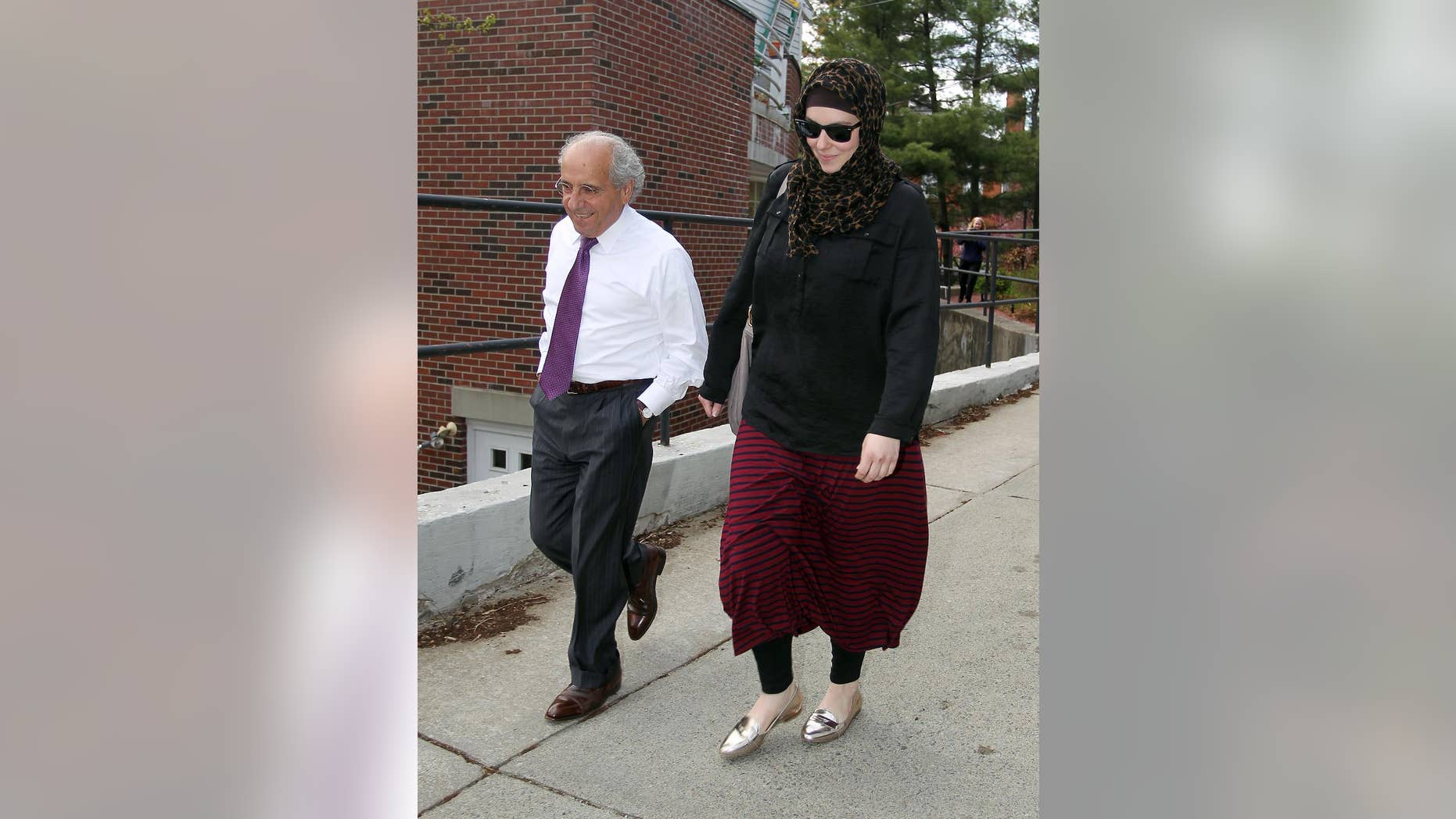 PROVIDENCE, R.I. – A lawyer for the widow of alleged Boston Marathon bomber Tamerlan Tsarnaev (tsahr-NEYE'-ehv) says she hasn't been identified as a witness in her brother-in-law's trial, and they have not been told she's the subject of any investigation.
Amato DeLuca tells The Associated Press on Wednesday that he and his client, Katherine Russell, have not heard from federal officials since nearly a year ago, shortly before last year's Boston Marathon.
DeLuca says they have not been contacted by the defense.
DeLuca says he spoke with Russell on Wednesday and she was doing well. He says she is living in New Jersey, where she has a job and is caring for the child she had with Tsarnaev.
Russell's parents and sisters were called before a grand jury investigating the bombings in 2013.