Lawyer for Georgia teen charged in baby killing says client '1,000-percent' not guilty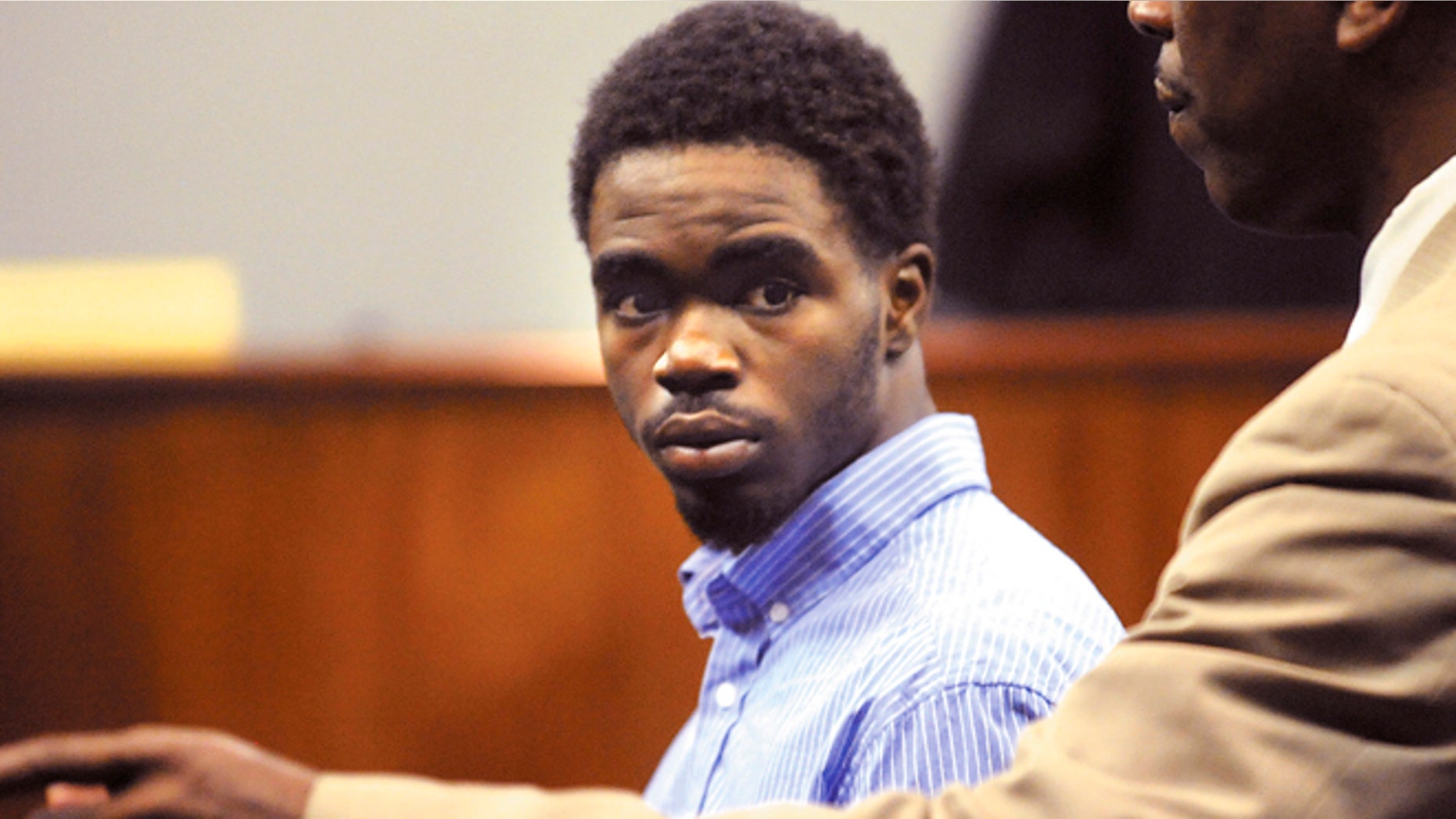 BRUNSWICK, Ga. – The lawyer for one of the Georgia teenagers charged with murder in a baby's shooting said Monday his client is "absolutely" not guilty and the grandmother of the second suspect said her grandson would never be involved in such a crime.
  
"My client is absolutely, 1,000-percent not guilty," public defender Kevin Gough, who represents 17-year-old De'Marquise Elkins, told The Associated Press. He made the comments Monday, while preparing for Elkins' first court appearance on the murder charge. It was scheduled for 2 p.m. Monday.
  
Elkins and a 15-year-old are charged in Thursday's shooting of 13-month-old Antonio Santiago who was in his stroller on a walk with his mother, Sherry West, who was also shot. Both suspects are charged as adults.
  
At a Monday hearing, the 15-year-old came into the courtroom shackled and wearing a baggy orange jumpsuit, The Florida Times-Union reported.
  
The teen glanced at the few members of the media allowed into the courtroom for the initial appearance as he shuffled to a lectern facing Glynn County Magistrate Tim Barton.
  
The magistrate told the boy he couldn't set a bond because only Superior Court judges can do so in murder cases.
  
"I'm going to see that you get a lawyer immediately," Barton said.
  
The teen was in the eighth grade at Glynn Middle School before his arrest, said Jim Weidhaas, a spokesman for the school system.
  
The teen's relatives said he would never get involved in such a crime. His grandmother told WJXT-TV in Jacksvonville the boy is a baby himself, not a baby killer.
Elkins was last a student in October 2011, when he left Ombudsman, an alternative school program, Weidhaas said.
Sherry West said she was walking home when two boys confronted her to try to rob her and one of them opened fire. Police say she was shot in the leg, and her baby was shot in face.
  
Gough, Elkins attorney, said he has demanded a bond hearing and filed a request for a speedy trial for Elkins.
  
"We look forward to our day in court," he said.
Firstcoastnews.com interviewed Ashley Glassey, the 21-year-old daughter of West, who told the station that the night of the shooting, West asked her how soon a life insurance policy would send her a check.
"She changed her story she told me the baby was shot first and then she told me she was shot first," Glassey told the station.
West has said she picked the gunman out of a photo lineup of 24 mugshots and insists he killed her baby.