Lawsuit may backfire on Powerball winner who wants to remain anonymous
NEWYou can now listen to Fox News articles!
A woman who won a half-billion-dollar Powerball is suing the New Hampshire Lottery Commission because she wants to remain anonymous, but at least one prominent lawyer who has represented past big winners says the suit could backfire on her.
"I think she's going down a dangerous path here, because if she does not win and I think there's a strong chance she's not going to win then her name is really going to be out there," Jason Kurland said, a partner at Certilman Balin Adler Hyman, LLP. "People are really going to want to know who she is."
There are seven states that allow lottery winners to remain anonymous. An additional six states, including New Hampshire, allow winners to claim their winnings through a trust. It's even trickier in New Hampshire, where the trust must put their names on the back of the original winning ticket.
In this case the anonymous woman, or Jane Doe, filed a lawsuit claiming that the commission is significantly infringing on her privacy. She acknowledges that when she won she went onto the New Hampshire Lottery, website which instructed her to sign the back of the winning ticket. She did, but when she went to seek counsel, a lawyer advised her that because she signed the ticket — and not the Trust — she forfeited her right to privacy.
The woman acknowledges it was a "huge mistake" to sign the ticket, but now she's asking the commission to allow her to "white out" her personal information and allow a trust to sign the back.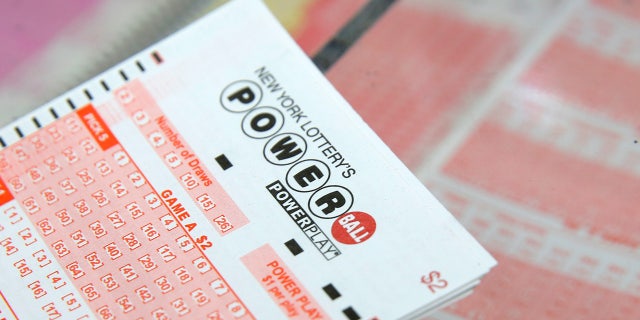 "I think more likely they're going to say, 'When you buy a ticket, you're waiving your right to privacy. You understand that," Kurland said. "They still don't disclose her address, they don't disclose her social security number, her financial information, it's basically just her name."
Meantime, the woman is losing tens of thousands of dollars in interest on her winnings. She was able to claim her prize on Jan. 22, and everyday that goes by is money lost.
Kurland believes time is of the essence and suing the commission puts this woman at greater risk.
"This ticket, which is worthless for 300 other million people, is now worth $500 million," Kurland explained. "I would rather sign it and take my chances with the anonymity a little later, than risk something happening to that ticket."
The woman claims her biggest reasoning for privacy is her safety. The lawsuit lists past lottery winners who have been victims to scams, threats and even murder. In 2012, a Florida woman was found guilty of murdering 47-year-old Abraham Shakespeare after stealing part of his $30 million winnings.
The woman says she intends to stay in New Hampshire and help charities.
The business owner of Reeds Ferry Market in Merrimack, New Hampshire, is on her side.
"It's her money. Let her do whatever she wants and that's her decision. Leave her alone," Sam Safa said.
Safa was awarded the maximum allowed to business owners who sell the winning ticket — $75,000 — a couple of weeks ago.
"I hope the state of New Hampshire is a little flexible about keeping her anonymous," he said.
The New Hampshire Lottery Commission says "the Lottery must proceed in accordance [with] its rules and by state law in processing this claim like any other."