Las Vegas suspect accused of killing homeless men is arrested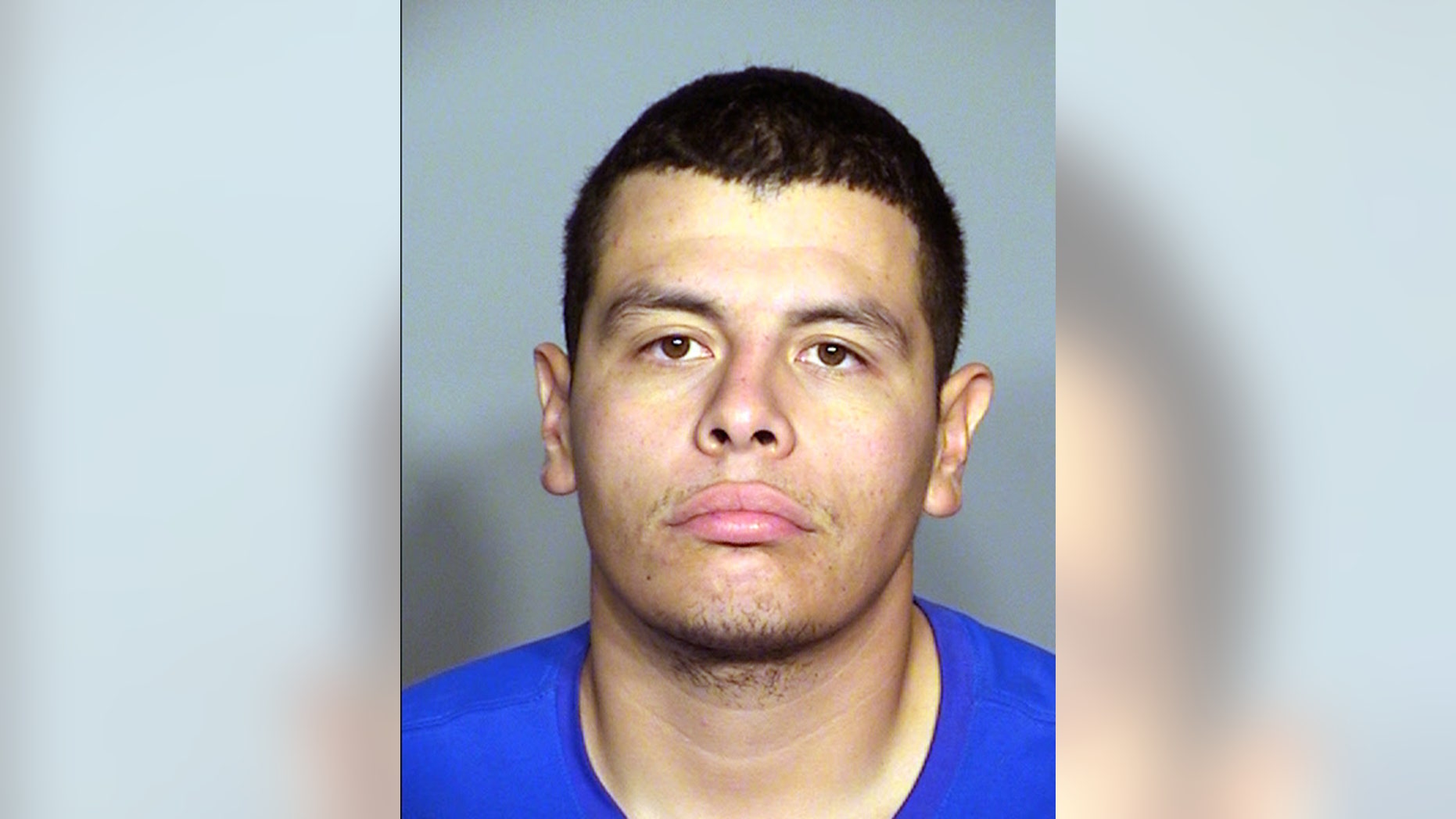 A 26-year-old man wanted in connection with a series of shootings that killed two homeless men and injured two others in Nevada is under arrest, investigators announced Tuesday.
According to Las Vegas police, Joshua Castellon was arrested Feb. 16 by an ATF special agent on a federal weapons charge. He is scheduled to be booked on two counts of murder and two counts of attempted murder.
"We have a suspect in custody, and we're relieved that a dangerous person is off the streets," Las Vegas Metropolitan Police Capt. Robert Plummer told reporters.
Investigators said Castellon apparently carried out the attacks in Las Vegas and Logandale between Jan. 29 and Feb. 2. They said the same gun was used in all four shootings.
The first shooting unfolded just after midnight on Jan. 29 in a gas station parking lot in Logandale, an unincorporated two located about 60 miles northeast of Las Vegas, police said. An unidentified man suffered non-life-threatening injuries and was the only victim who was not homeless.
Hours later, 51-year-old Brian Clegg was shot and killed as he slept outside a Las Vegas swap meet. That same day, a third man was hospitalized after he was shot in the head.
On Feb. 2, officers discovered the body of 64-year-old James Lewis under a bridge. Surveillance video showed a suspect approaching Lewis and shooting him as he slept.
The killings set Las Vegas on edge, especially the city's large homeless population. Plummer told reporters that if the shooter wasn't a serial killer, "he's on his way to being one."
Las Vegas police Lt. Dan McGrath said Castellon was contacted on Feb. 8 by a patrol officer who saw him sleeping in his car.
McGrath added that Castellon "did not explain a motive" for the shootings.
Fox News' Shira Bush and Andrew Craft contributed to this report.