Las Vegas shooting prompts police across US to re-evaluate security at hotels, high-rises
LAS VEGAS – Any time there's a mass attack in the U.S. or anywhere in the world, law enforcement closely examine the circumstances to determine what lessons can be learned and how similar incidents could be prevented in the future.
In the Vegas case, a one-man massacre that killed 58 and wounded hundreds, the impact on how law enforcement prepares for future events could be dramatic.
Over the past few years, there has been an increase in scrutiny of backpacks and bags that might hold bombs and bulky outerwear that might conceal a suicide vest, and a proliferation of barricades to prevent vehicle attacks. Concert and sports venues now require metal detectors and even garbage cans are scrutinized before and during major events.
Now, law enforcement officials are examining what precautions they need to take on all high-rise buildings that overlook parades, marathons and any large outdoor venues.
LAS VEGAS SHOOTING: REMEMBERING THE FALLEN
"This wasn't part of the equation," one law enforcement source told Fox News.
The primary focus before the shooting was on buildings with windows that opened, and on rooftops and outdoor space of buildings with windows that were sealed. Now, after Vegas gunman Stephen Paddock smashed out his hotel windows with a hammer to fire on the vulnerable crowd below, law enforcement officials said they will re-evaluate security measures to include any tall buildings with a line of sight to the event below.
This means far greater "pre-operational surveillance" and advance "trip-wire" of locations. Staff of hotels, apartment buildings, offices and other commercial space needs to be briefed on how to spot suspicious behavior and luggage or cases that might contain weapons. Checkpoints may be added to scan bags.
'BUMP STOCK' BAN OPPOSED BY GUN OWNERS GROUP, DESPITE NRA STANCE
"We've become a very violent society," another law enforcement source told Fox News. "There's no way to completely protect everyone."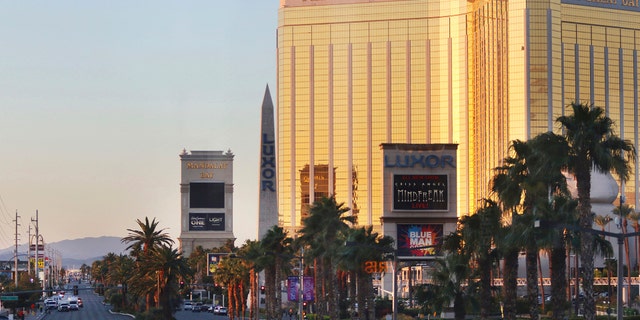 He said while people want to be safe, they begin to grumble about the inconvenience of additional safety measures.
It's still unclear how one of the biggest outdoor events in the world, New Year's Eve in Times Square, will be affected by the Las Vegas shooting. The Manhattan event typically draws up to a million revelers who are herded into pens ringed with metal barricades, filling more than a dozen blocks of two avenues in the shadow of countless high-rise towers with thousands of windows.
The New York Police Department has protected the celebration with its own snipers on rooftops for more than 40 years. It has expanded the use of counter-sniper teams and observation teams, adding high-tech helicopters and hundreds of cameras to help keep an eye on the crowd and surrounding buildings and streets, with heavily armed strategic response officers and counterterrorism teams patrolling the area.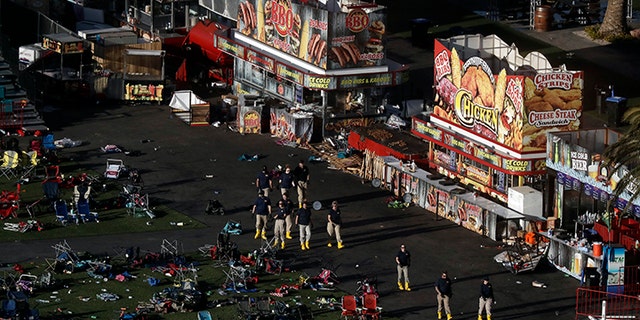 But while the NYPD has screened visitors and inspected rooftops and parking garages among other precautions, the department must now give greater scrutiny to every single office and hotel room with a view.
A police source said the show will likely go on but "a shift in tactics" can be expected to adjust to the changing threat environment.
"You have to balance risk vs. risk," he said.
While focus still needs to be mainly on the ground, experts say, now there will have to be many more eyes on the sky.