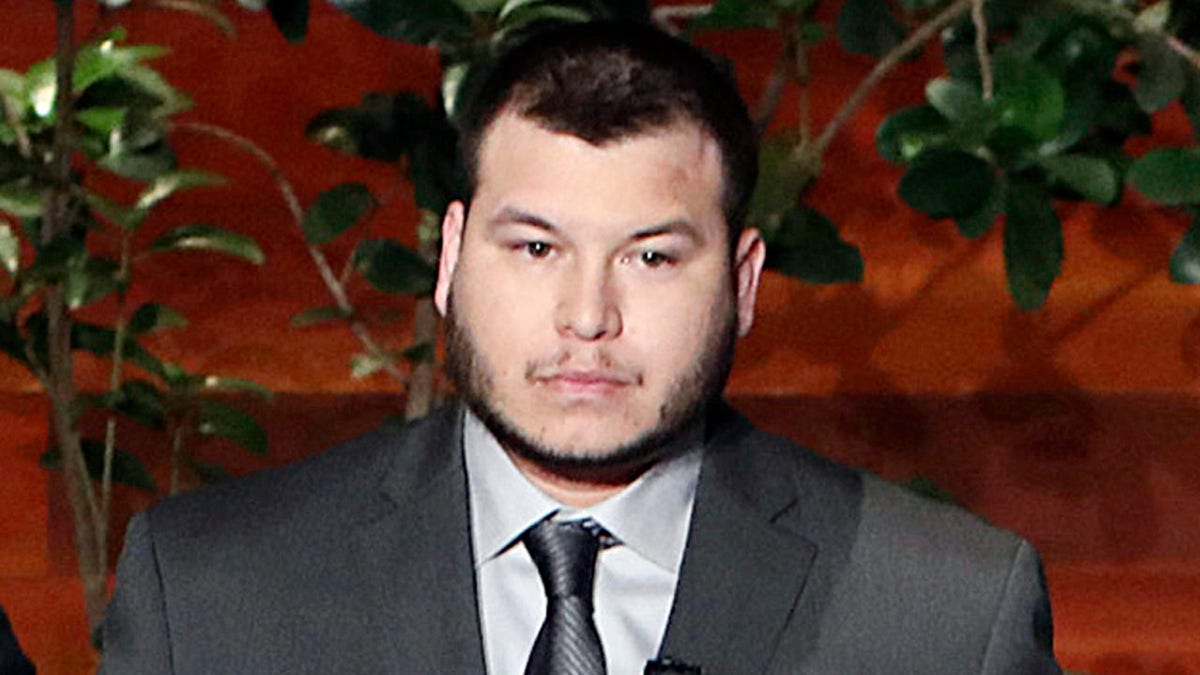 The Mandalay Bay Resort and Casino security guard who was shot three times by Las Vegas gunman Stephen Paddock reportedly returned to work Monday.
Jesus Campos, 25, had been staying at an MGM Resorts International property since the massacre, which left 58 people dead, occurred Oct. 1. He was still staying at the hotel at the company's expense as of Tuesday, the Las Vegas Review-Journal reported.
MGM spokesman Alan Feldman and Campos' lawyer Frank Flansburg III told the newspaper that Campos had been staying at the hotel for his own protection after it was learned that he was shot by Paddock. Both declined to comment on whether the guard had returned to work.
"We don't speak about individual employees in the public realm," Feldman told the Review-Journal.
Campos' whereabouts have been mostly unknown since he abruptly canceled several media appearances shortly after his release from the hospital, including one scheduled for Oct. 5 with Fox News' Sean Hannity.
Campos surfaced briefly for a daytime television interivew with talk show host Ellen DeGeneres that aired Oct. 11, amid reports that MGM wanted to keep Campos from having to field tougher questions from journalists.
Campos was also expected to receive a subpoena to testify on the timeline of the shooting and other circumstances surrounding the attack, KSNV-TV reported Monday.
He will be given the subpoena by an attorney for Rachel Sheppard, a 26-year-old from California who was shot three times in the attack, the station reported. Sheppard is one of six plaintiffs who have filed lawsuits related to the attack, according to the New Yorker.
The Associated Press contributed to this report.