Las Vegas massacre recalls similar slaughter: Texas clock tower shooting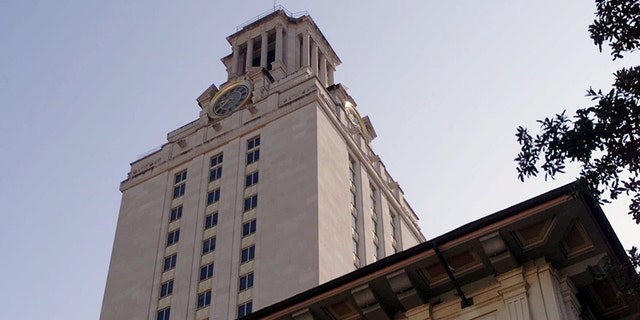 The horrific Las Vegas sniper rampage Sunday that killed at least 50 people and wounded more than 400 has revived memories of a similar shooting a half-century ago.
Marine-trained sniper Charles Whitman climbed to the top of the 27-story clock tower at the University of Texas on Aug. 1, 1966, armed with rifles, pistols and a sawed-off shotgun.
With deadly accuracy, Whitman, 25, an engineering student at the university, spent more than an hour firing on people, hitting people as far as 500 yards away.
The shooting killed 14 people and wounded 31 others. A person who had been shot and wounded died in 2001. Authorities attributed that death to Whitman. He had killed his wife and mother the night before he went to the tower.
It was the deadliest shooting by a single gunman until 2007, when a student at Virginia Tech shot and killed 32 people and wounded 17 more.
The shooting spree ended when Austin police officers Houston McCoy and Ramiro Martinez made their way to the tower's observation deck and killed Whitman. McCoy discharged two rounds from his shotgun. Martinez emptied his revolver.
"He was looking straight at me," McCoy said of Whitman in a 2008 interview for an FBI mass shooting training video. "But you got to know that by the time I saw him, that trigger finger had done it's job."
When McCoy died in 2012 the head of the Austin police union remembered him as a good police officer who "answered the call, " unsure whether he would live upon reaching the top of the tower.
News of the shooting spread quickly across the University of Texas campus 51 years ago by radio, The Washington Post reported in May.
"It's like a battle scene," newsman Neal Spelce said on the air, ducking bullets, the paper reported. "There's a shot, and another shot, and another shot."
Whitman's motive has remained a mystery. Some suggested he was mentally ill.
Greg Fenves, president of the University of Texas, remembered Whitman's victims at a memorial service in August, 2016.
"There will never be relief from the pain and the scars," he said, according to The Post.
The Associated Press contributed to this report.