Las Vegas massacre: Portraits of the victims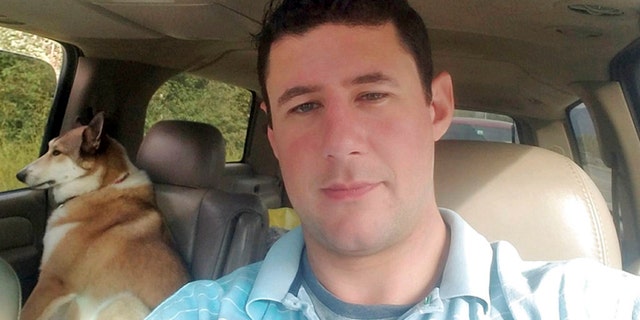 At least 59 people were killed when a gunman opened fire late Sunday at a Las Vegas concert. Families and loved ones of those killed, or of the more than 520 injured, have spoken to media outlets or taken to social media to express their condolences.
Lisa Romero-Muniz and Sonny Melton were among the victims. Melton, of Big Sandy, Tenn., was protecting his wife when a gunman aiming from the 32nd floor of a Las Vegas hotel-casino unleashed a hail of bullets on an outdoor country music festival below, his family told Fox affiliate WZTV.
"At this point, I'm in complete disbelief and despair," the man's wife, Heather Gulish Melton, told the station in a statement Monday.
"I don't know what to say. Sonny was the most kind-hearted, loving man I have ever met," Melton said. "He saved my life and lost his."
Melton, 29, was a registered nurse who worked at Jackson-Madison County General Hospital in Jackson, Tenn., according to his Facebook profile.
On Friday night, Melton posted on the social media site that he was attending the Route 91 Harvest Festival in Las Vegas with his wife, an orthopaedic surgeon.
The couple worked at the same hospital and married in 2016.
"We were the couple that never should have met, fallen in love or had a future together....but life is funny and we believe God brought us together as soul mates," read their wedding page on the website The Knot. "We have shared amazing times together and nearly unbearable heartaches but through it all we have grown stronger in our love for each other and our families."
Lisa Romero-Muniz, who also was killed in the shooting, worked as a secretary at Miyamura High School in Gallup, N.M. A school official confirmed to Fox News that Romero died at the concert.
A Canadian man, identified as 23-year-old Jordan McIldoon, also died in the shooting, according to multiple media reports. He was days away from his 24th birthday. A fellow concertgoer, Heather Gooze, wrote on her Facebook page that McIldoon died in her arms, CBC News reported Monday.
The man's parents, who confirmed their son's death to the news outlet, said McIldoon attended the concert with his girlfriend and had planned to return home on Monday.
"We only had one child," they said. "We just don't know what to do."
Alaska native Adrian Murfitt, 35, died during the concert, a family member said Monday. Murfitt worked as a fisherman, and went to Vegas to attend the concert to "treat himself to something nice and fun," his sister told The Associated Press.
Here are the names of other victims identified in the shooting:
—Quinton Robbins, 20, of Henderson, Nev., studied at the University of Nevada-Las Vegas and worked in the city government of his hometown. He was described in a posting on his aunt's Facebook page as "the most kind and loving soul."
—Jessica Klymchuk, 28, a Canadian single mother of four who was visiting Las Vegas with her fiancé, was an educational assistant, librarian and bus driver for St. Stephen's School. She got engaged in April.
—Rachael Parker, a 10-year employee with the Manhattan Beach Police Department in Manhattan Beach, Calif. The police department confirmed her death in a news release and said Parker will be "greatly missed."
—Sandy Casey, 35, worked as a special education teacher at Manhattan Beach Middle School, and got engaged to her boyfriend five months ago in New Zealand.
—Susan Smith, 53, of Simi Valley, Calif., who worked as a teacher at Vista Elementary School for 16 years, "was the hub of everything that happened at the school ... she was always smiling."
—Charleston "Chuck" Hartfield, 34, was an off-duty Las Vegas police officer, military veteran and youth football coach, who recently wrote a book titled, "Memoirs of a Public Servant."
—Angie Gomez, a 2015 graduate of Riverside Polytechnic High School PTSA in Riverside, Calif.
—Rhonda LeRocque, 41, an "amazing" mother from Tewksbury, Mass., who "did everything for her family."
—Denise Burditus, a wife of 32 years, a mother of two, and soon-to-be grandmother, of Martinsburg, W.Va., was in attendance at the festival for the second consecutive year with her husband Tony, described by a family member as Denise's high school sweetheart.
—Jennifer Irvine, a family law and criminal defense lawyer was a "bubbly, vivacious, pint-sized, aggressive attorney" who "was going to do good things in her career."
—Jenny Parks, whose husband was also shot by the shooter but survived, was a kindergarten teacher for the Lancaster School District in California and "was truly one of the most loving people you could ever hope to meet."
—John Phippen, a father from Santa Clarita, Calif., whose son remains hospitalized after being shot, died Monday morning. He reportedly operated a home remodeling company called JP Specialties.
—Thomas Day Jr., 54, of the Las Vegas area, was at the festival with his four children. He reportedly worked as a home builder.
—Neysa Tonks, 46, of Utah, moved to Las Vegas 10 years ago. Her brother said "she was pretty much a single mother who raised three boys. She was a great mom and a great sister and a great friend," who worked at the IT firm Technologent.
—Bailey Schweitzer, 20, of Bakersfield, Calif.
—Jack Beaton, of Bakersfield, Calif., was killed while covering his wife from gunfire.
—Victor Link, of San Clemente, Calif.
To those looking to get in contact with their loved ones: please call 1-800-536-9488.
Fox News' Nicole Darrah and The Associated Press contributed to this report.