Laquan McDonald murder case: Officer Jason Van Dyke takes the stand
The white Chicago ex-cop who shot and killed black teenager Laquan McDonald in 2014, sparking protests and pledges for police reform, took the stand on Wednesday for the first time in his murder case.
Jason Van Dyke answered questions about the night of Oct. 20, 2014, when he fired 16 shots at the 17-year-old boy, The Chicago Sun-Times reported. The officer claimed McDonald, who had a small knife with its blade folded, posed as a threat to his life, prompting the shooting.
Van Dyke was charged with first-degree murder more than a year after the shooting. He has pleaded not guilty.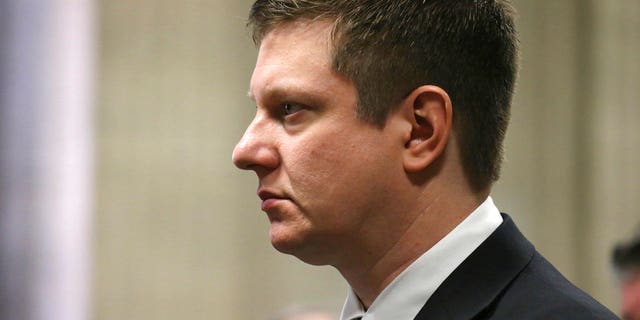 Van Dyke testified about the statements he made to his colleagues and supervisors days after the shooting. He said he recounted the events to Former Deputy Chief David McNaughton and Det. David March that night. Van Dyke added he couldn't recall if he was told he would risk losing his job if he didn't make the statement.
McNaughton and March were also expected to testify on Wednesday. They initially cleared Van Dyke of any wrongdoing in the shooting.
The testimonies come as March and two other officers — Joseph Walsh and Thomas Gaffney — were indicted Tuesday on charges that they conspired to cover up and lie about the events of the shooting. The officer's version of events contradicted the dashcam video, which sparked nationwide outrage when it was released on the same day Van Dyke was charged.
"The co-conspirators created police reports in the critical early hours and days following the killing of Laquan McDonald that contained important false information," the indictment stated.
The officers allegedly began to conspire almost immediately on the day of the shooting, "to conceal the true facts of the events surrounding the killing of Laquan McDonald" and "to shield their fellow officer from criminal investigation and prosecution."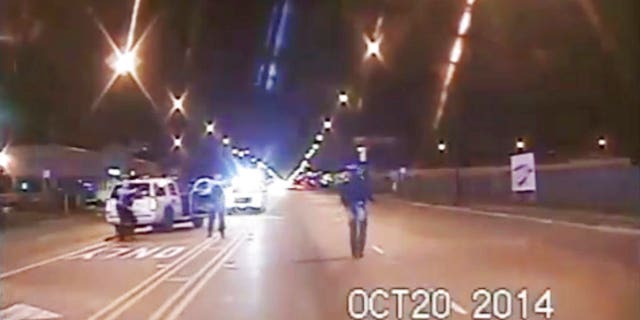 The three officers were charged with felony counts of obstruction.
Dan Herbert, Van Dyke's attorney, condemned the indictment, saying it will prevent potential witnesses in the shooting from testifying and giving his client a fair trail. The lawyers are also arguing that Van Dyke's statement after the shooting shouldn't be reviewed by prosecutors.