LAPD officers fatally shoot machete-wielding man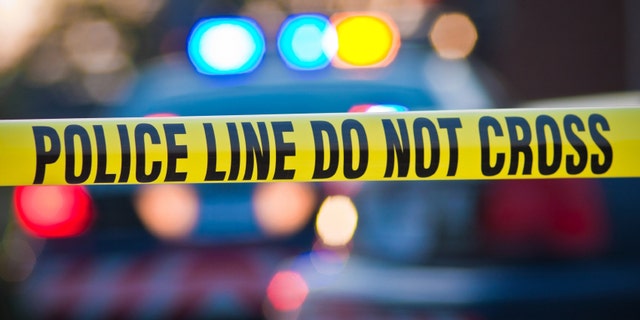 NEWYou can now listen to Fox News articles!
Los Angeles police fatally shot a machete-wielding man Saturday after he reportedly attacked someone inside a Canoga Park home.
There were apparently as many as six children inside the home, but none of the children was harmed, Bill Melugin of Fox LA tweeted. The adult who was attacked suffered only a minor injury, the report said.
Police said officers responded to the scene after receiving a domestic disturbance call. Neighbors reported hearing screams from inside the home earlier in the day, Melugin tweeted.
A man from inside the home, who reportedly suffered a dislocated shoulder, flagged down police as they arrived. As police spoke with him, the machete-wielding man -- who was also wearing a gas mask -- exited the house, LAPD Sgt. Barry Montgomery said.
The suspect ran down the street until police confronted him in an alley, where the suspect was fatally shot by police.
The suspect was taken to a hospital where he was pronounced dead, police said. No police officers were injured.
KABC-TV reported that the man may have been wearing a gas mask because there had been a gas leak in the home. The investigation was continuing, police said.