Koran-Burning Pastor's Gun Discharges Outside of Detroit TV Station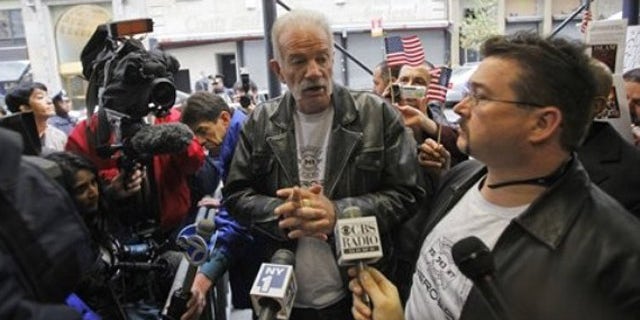 Police were called Thursday night after Koran-burning pastor Terry Jones accidentally discharged his firearm in the parking lot of a television station, where he had just conducted an interview, MyFoxDetroit.com reported.
"Pastor Terry Jones just discharged his firearm in our parking lot," myFOXdetroit.com announced on its Facebook page.
"He claims it was fired by accident. The shot went into the floorboard of his car. No one was hurt. Police on scene."
Southfield Police confirmed the gun accidentally discharged. No charges were filed, and police gave the gun back to Jones before sending him on his way.
The FOX-owned WJBK television station where the incident took place has a policy of not allowing guns inside the building.
The Florida pastor plans to hold a demonstration in Detroit on Friday outside the biggest mosque in the United States to protest Islamic law.
He faces a jury trial Friday morning to decide if the rally can go ahead.
Earlier Thursday, a judge ordered Jones to pay what is known as a "peace bond," for his planned Good Friday protest of the Islamic Center of America.
Prosecutors sought up to $100,000 in fees from Jones for extra police in fear of a riot.
After a half hour of instructions from 19th District Judge Mark Somers explaining the complaint against them, Jones and his assistant, Wayne Sapp, said they understood the charges and then declined legal counsel.
Both men were called into court to answer questions from the prosecutor, who accused them of planning to disturb the peace, and take part in ethnic intimidation by holding a demonstration.
The judge denied Jones' request for the permit required to legally have the protest, then gave him a choice: Pay the bond or go to trial.
The trial starts Friday morning.
Jones, head of Dove World Outreach Center in Gainesville, Fla., drew world attention last month when his congregation staged a "trial" of Islam's holy book that culminated in setting a copy of the Koran ablaze. News of the event incited riots in Afghanistan and an attack on a United Nations facility there that killed seven people.
He also sparked outrage when he announced plans by his church to burn copies of the Koran last year to the mark the anniversary of the 9/11 attacks on the U.S. He later abandoned the plans.
Click here to see the controversial pastor's interview on WJBK.