Kids write heartwarming note to their policeman father helping Harvey victims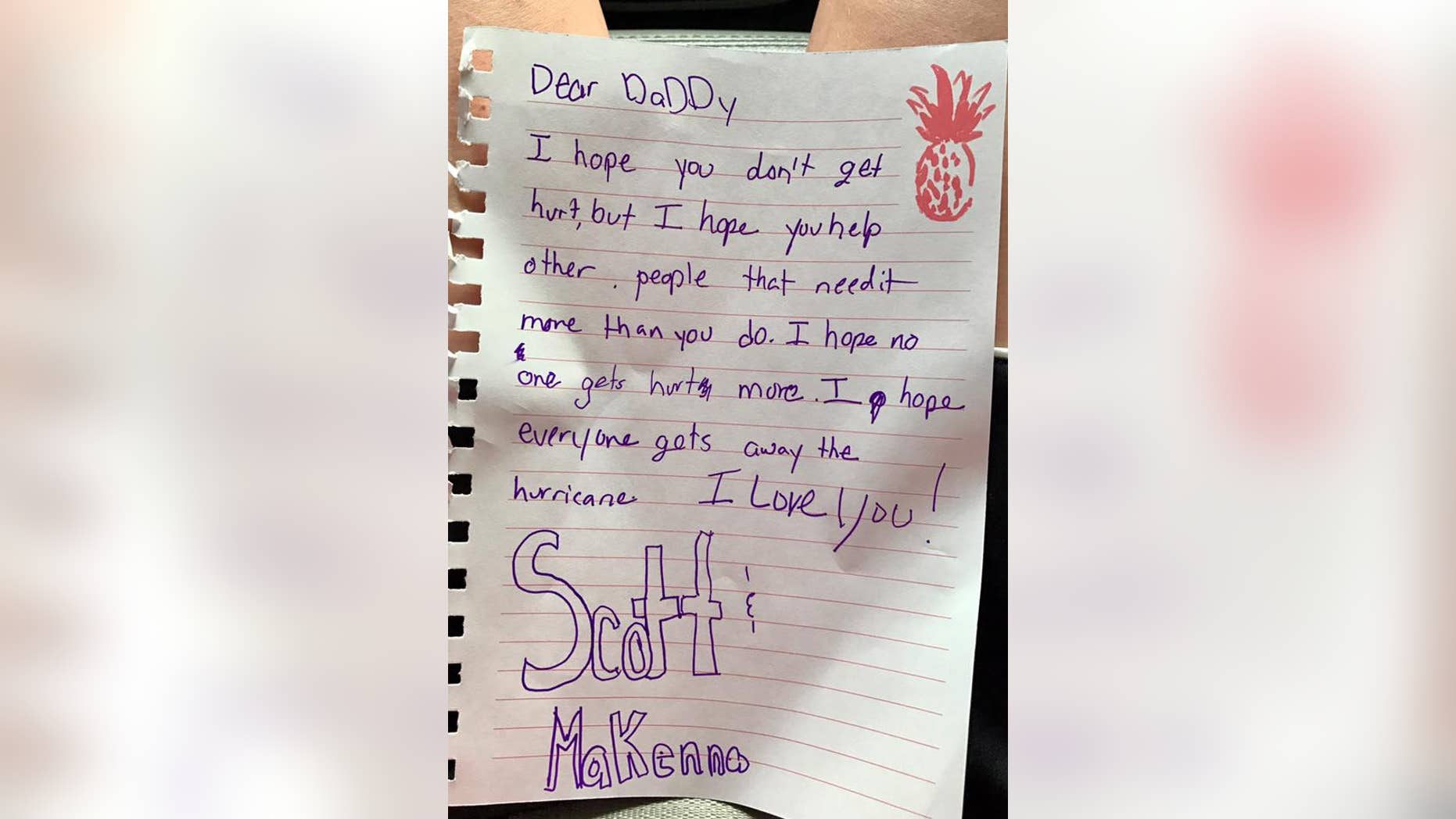 The children of a Texas cop wrote their dad a heartfelt note as he left to help victims of Harvey.
"Dear Daddy, I hope you don't get hurt, but I hope you help other people that need it more than you do. I hope no one gets hurt more. I hope everyone gets away the hurricane," reads the note, signed by Scott and Makenna, and posted to the Waco Police Department Facebook page Monday.
Waco police posted the note along with a message about the officer's daughter.
"I know this young lady personally," Sgt. Patrick Swanton wrote. "And I know that it took everything that her daddy could do to keep her from loading up with him to go."