Kentucky school shooting victim's family was able to say goodbye to son before he died
NEWYou can now listen to Fox News articles!
The family of Preston Cope, one of the two victims tragically killed in Tuesday's shooting at Marshall County High School in Benton, Ky., said they were able to say goodbye to their son before he died.
Brian Cope, the father of Preston, 15, told the Courier-Journal he rushed to the school once he heard the news of the shooting.
The distressed father said he recognized his son on the stretcher by his socks, the same ones he laid out for Preston the night before.
Cope said he was able to tell his son that he loved him one last time before being transported to a nearby hospital.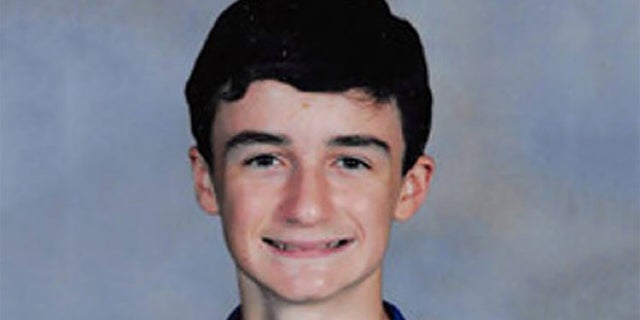 "There's so many obstacles that could have prevented me from getting there. I could've been in a wreck, I could've had a flat tire, anything," Cope said. "But I'm firm in my faith that God guided us safely through all of that to get us there, so we could speak to our baby and just let him know we loved him."
REPORTER AT KENTUCKY SCHOOL LEARNED THAT SUSPECT WAS HER SON
Preston, who suffered gunshot wounds to his head and hands, died while being flown to the hospital.
Preston's parents said they were "overwhelmed" by the prayers and support they have received from the public.
"We want to thank each and every person, from the East Coast to the West Coast, because we feel the prayers, we feel so much love, and the arms wrapped around (us)," Cope said.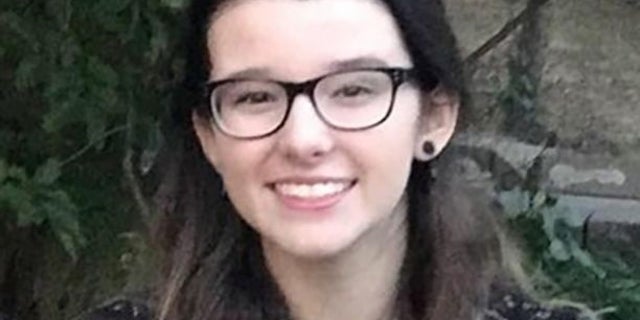 Bailey Nicole Holt, 15, was also killed in the shooting on Tuesday. Another 14 people were shot and wounded, and seven were hurt as they fled the scene.

Holt's boyfriend, Gage Smock, was also shot Tuesday. He was currently at Vanderbilt University Medical Center to be treated for the gunshot wound to his head.
"We're doing as well as can be expected," Smock's father told USA Today.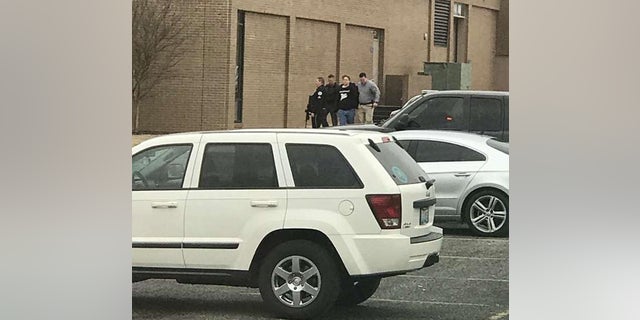 The suspect, a 15-year-old student, who has not been identified was ordered held Thursday on preliminary charges of murder and assault. A motive for the shooting has not been released.
Holt's boyfriend, Gage Smock, is being treated at Vanderbilt University Medical Center for a gunshot wound to his head.
KENTUCKY SCHOOL SHOOTING VICTIM'S MOTHER SAYS DAUGHTER CALLED HER AS SHE DIED
"Just senseless. It was just senseless," Cope said. "To take a life, take these two lives, these families loved ... And to take that away from us is so hard. It shouldn't have happened."
Preston's classmates and baseball coaches remembered the teenager as "kind and soft-spoken."
"I knew him as my son and he acted kind of different around me – I'm kind of strict on my boys, but I love my boys," Cope said. "The outpouring of people telling stories about how much he was loved, it's such a blessing."
Cope recalled his son loving snow and being able to enjoy it a few weeks before his death after it snowed 10 inches in the region.
"If you have children, hold them and squeeze them and tell them you love them every day," Cope said while choking back tears. "Don't go to bed without giving them a hug and telling them you love them."
"Pray for these kids that witnessed this, and their strength, what they endured that day. Enable them to live and go on through this," Teresa Cope, Preston's mother, said.
On Saturday, a joint visitation for the teens will be held at the school's gymnasium. The funerals for both teens were slated to be held on Sunday.
The Associated Press contributed to this report.