Kentucky couple, 3 young children killed in car crash during family trip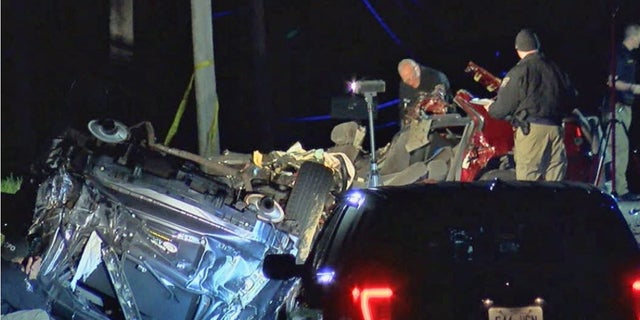 A couple and three young children were killed in a car crash while going to see a family member, Fox 19 reports.
Samantha Malohn, 27 and Rodney Pollitt, Jr., 26, both died in the Thursday wreck, as did their three children, who were nine-, eight-, and six-years old, according to the station.
"You couldn't find a more devoted mother and father like they were," Tina Morgan, Malohn's mother, told the outlet.
The family's car was struck head-on by an oncoming vehicle, according to Fox 19. The other driver was taken to a hospital, but it's not known what condition he's in, the station explained.
MICHIGAN BUGGY CRASH: 3 CHILDREN KILLED, 6 HURT AFTER TRUCK SLAMS INTO CARRIAGE
Malohn's father told Fox 19 his daughter was a stay-at-home mother who looked after the nine-year-old who had Down syndrome. Rodney Pollitt was a bus driver.
A GoFundMe page set up to cover funeral expenses has raised more than $17,000.
"We would love to give them a beautiful send off," the page says.
"I've been on horrendous accident scenes in my career, and this is probably one of the, if not the saddest — not to diminish the others — but one of the saddest I've ever been on," Kenton County Police Chief Spike Jones told the Cincinnati Enquirer.