Kasich and Cruz Team Up in Bid to Deny Trump Nomination; Pressure Grows on Sanders to Get Out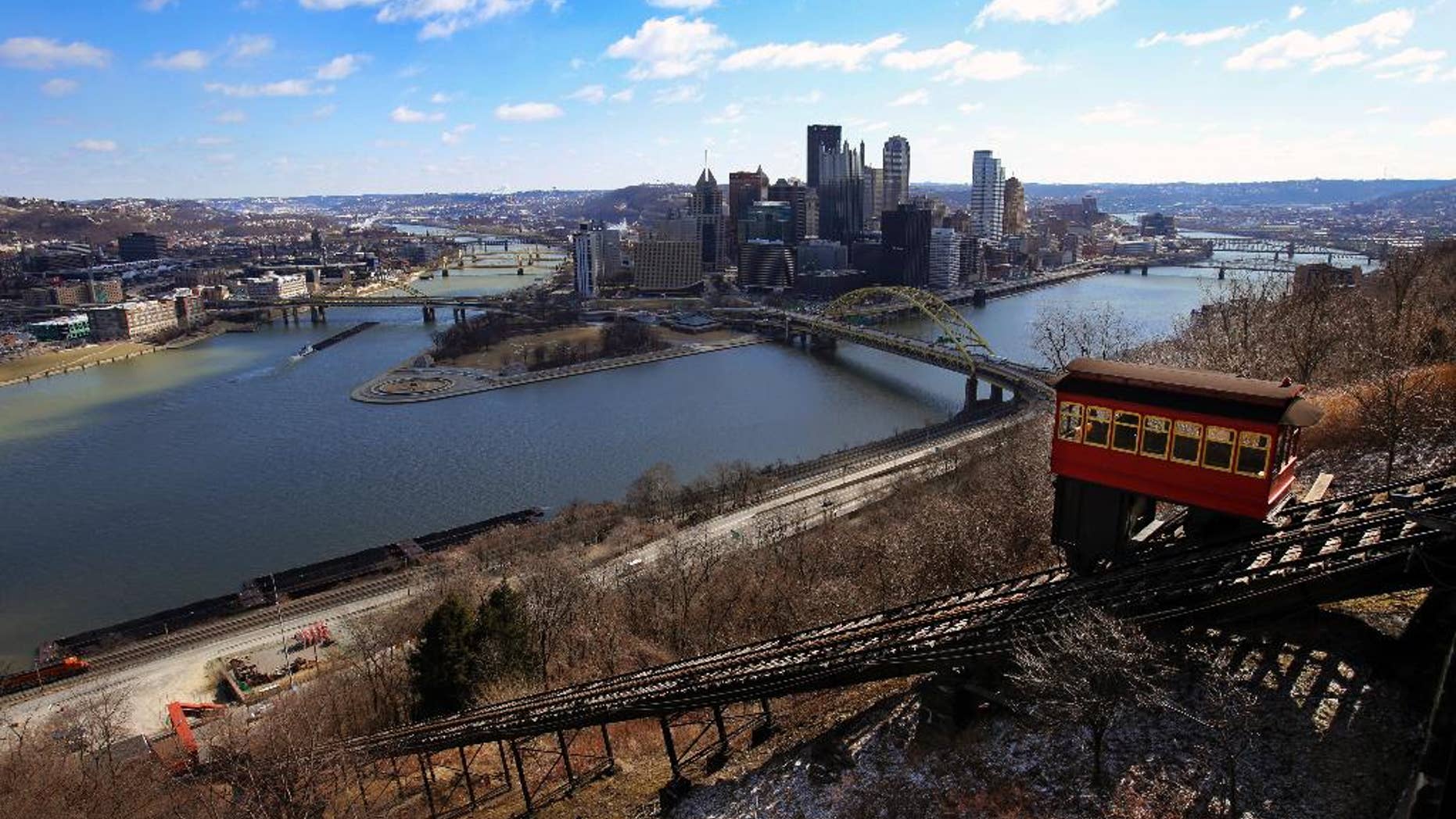 Less than 24 hours to several big primaries that could further narrow the field.. Delaware, Connecticut, Maryland, Pennsylvania and Rhode Island voters head to the polls tomorrow.. we're calling it Super Tuesday the Battle for the East.
Major news on the GOP side late yesterday.. Ted Cruz and John Kasich will coordinate their campaigns in an effort to deny Donald Trump the nomination before the convention. Both men's hopes rest on a contested convention.  What it means is that Cruz will campaign harder in Indiana with Kasich giving up on that state. Cruz will not campaign in Oregon and New Mexico.. giving Kasich a better chance there. Donald Trump was tweeting up a storm about it last night:
@realDonaldTrump: Wow, just announced that Lyin' Ted and Kasich are going to collude in order to keep me from getting the Republican nomination. DESPERATION!
@realDonaldTrump: Lyin' Ted and Kasich are mathematically dead and totally desperate. Their donors & special interest groups are not happy with them. Sad!
And Cruz has racked up some pretty substantial delegate wins versus Trump. Ed O'Keefe writes in the Washington Post:
"Ted Cruz dominated the race for delegate seats at weekend Republican meetings nationwide, further positioning the senator from Texas to wrest the GOP presidential nomination from Donald Trump if the contest is decided on later ballots at the Republican National Convention.
In some instances, Cruz supporters won delegate seats in states that Trump won, meaning that in most cases they will be required to vote for the businessman on a first ballot, but if Trump fails to win the nomination in that first round, the Cruz supporters could switch to the senator on subsequent ballots.
The Trump campaign has assured supporters that it will begin performing better in such settings, but it still seems more focused on winning most of the remaining 15 contests through June and securing the 1,237 delegates needed before the convention in Cleveland."
Meantime, the pressure is growing on Sanders to get out of the race as the delegate math is impossible and most of the primaries in the next few weeks favor Clinton.
But Sanders is so far showing no sign of going quietly.  Nicholas Confessore writes in the New York Times:
"Even as his chances of winning the Democratic presidential nomination slip away, Senator Bernie Sanders and his allies are trying to use his popularity to expand his political influence, setting up an ideological struggle for the soul of the Democratic Party in the post-Obama era.
Aides to Mr. Sanders have been pressing party officials for a significant role in drafting the platform for the Democratic convention in July, aiming to lock in strong planks on issues like a $15-an-hour federal minimum wage, breaking up Wall Street banks and banning natural gas ''fracking.''
Amid his unexpectedly strong showing in the Democratic primaries, Mr. Sanders has tapped his two-million-person donor list to raise money for liberal congressional candidates in New York, Nevada and Washington State. And in the waning months of Barack Obama's presidency, Mr. Sanders's allies are testing their muscle against the White House, mounting a public attack on the president's housing secretary, Julián Castro, over his department's sales of delinquent mortgages to banks and private equity firms."
Clinton and Trump are trying to pivot to target each other in a preview of the general election contest:
Cathleen Decker writes in the Los Angeles Times, "As Tuesday's quintuple primaries near, the Republican and Democratic presidential campaigns appear to be moving in tandem for the first time.
Front-runners Donald Trump and Hillary Clinton are targeting each other with an eye to November's general election and are mostly ignoring their party challengers. Behind them, their rivals are still aiming at the front-runners in a desperate effort to gain ground before the primary season spirals further out of their control."
Lots of campaign events during our hours today:
1000EDT -- OH Gov Kasich makes a retail stop at the Penrose Diner, Philadelphia, PA. LIVE via Baby Pool
1030EDT -- SenTed Cruz holds a rally. Huber's Plantation Hall, Borden, IN. LIVE via LiveU
1300EDT -- Donald Trump holds a rally. Crowne Plaza Hotel, Warwick, RI. LIVE
1400EDT -- OH Gov Kasich holds a town hall meeting. Thomas Farms Community Center, Rockville, MD. LIVE via LiveU
1400 EDT -- Sen Ted Cruz makes a retail stop at  Zaharakos Ice Cream Shop, Columbus, IN. LIVE via LiveU
1000EDT -- Sen Sanders holds a rally featuring Jim Dean. Mortensen Riverfront Plaza, Hartford, CT. LIVE via LiveU
1115EDT -- Hillary Clinton holds a "get out the vote" event. World Café Live at the Queen, Wilmington, DE. LIVE via LiveU
1430EDT -- Sen Sanders holds a "get out the vote" event. University of Pittsburgh, Pittsburgh, PA. LIVE via LiveU
President Obama breaking news this morning in Germany. He announced an additional 250 troops will be heading to Syria to fight the Islamic State. 50 Special Ops forces are already on the ground. He's also ordering the U.S. to attack ISIS computer systems.. President Obama meets with several EU leaders today before heading home.
The Brussels subway station attacked by terrorists March 22nd will reopen today. 32 died in the attacks on the station and on the Brussels airport.
Breaking merger news, Gannett has offered to buy Tribune newspapers (L.A. Times/Chicago Tribune) for $815 million.
We get a ton of earnings this week including Apple, Facebook, and Amazon. Today is Xerox.
We also get a read on new home sales.
Airbus delivers its first American made A321 today.
For more news, follow me on Twitter: @ClintPHenderson