Kansas City church greeter shot in head while welcoming parishioners, police say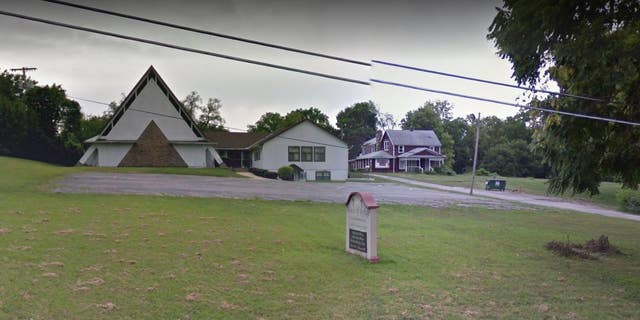 A church greeter was shot Sunday while welcoming parishioners at a church in south Kansas City, Mo., police said.

The suspect entered the House of Refuge Family Worship church through a rear door and fired multiple shots, according to police.

Greeter Montell Bruce was struck in the head, but his injury was not life threatening, authorities said.
COLLEGE STUDENT KILLED IN KNIFE ASSAULT IN MARYLAND
Bruce told KCTV5 that he stepped in after he saw someone pull a gun during an dispute. He said that he tried to get the gun and throw the suspect to the ground. Eventually, the suspect ran and fell through a window to get away.
Bruce was the only person hurt in the shooting.
"We gladly acknowledge our pastoral staff and our church's first responders for acting quickly and responsibly," the House of Family Refuge said in a Facebook post. "We are extremely grateful that neither our Pastor D'Eric Fields, nor our church members sustained any life-threatening injuries."
In a Facebook Live video, Fields described Bruce as a leadership team member and one of "my right-hand men."
"He was grazed across his head in the time of the shooting by protecting the people in our church, and I thank God for him," Fields said.
The investigation into the shooting is ongoing and the suspect is not yet in custody, authorities told Fox 4 KC.
The Associated Press contributed to this report.